I rarely take a vacation because most of my travels are for business. To make the most of those trips I try to fit in a little leisure when possible. But recently, my family stopped everything and decided to take me on a road trip to celebrate my birthday. The trip was planned around a few of my favorite things: relaxation, food, a movie, and unique shops.
We packed up and drove down to Waco, one of the cities in the heart of Texas. It's a town we have grown fond of over the years. What I love most about Waco is the laid back feeling the town possesses. Being a big city girl for the majority of my life has made me delight in any opportunity to get away to an easygoing place. And Waco never disappoints me!
On this birthday excursion, we visited our usuals and even added a few new places to our list. Take a look at my recommendations on things to do in Waco and snapshots from our recent trip.
---
A Place to Relax & Rest
We have stayed at Courtyard Waco every time we visit, and we have been pleased every time. I rest well here because it's in a quiet, serene area – one street over from the Brazos River. Here are the pros: Central location. Free onsite parking. Recently updated. Friendly staff. Spacious rooms. Bistro and business center. Family friendly. A pool to cool off in the hot Texas heat.

---
Good Ole Food
Now, I'm a huge fan of Joanna & Chip Gaines. If you don't know about them, they are a dynamic husband and wife team based in Waco who are passionate about God, family, creative home living, and community. Whatever they put their hands to inspires and moves me! When I found out they were opening a restaurant, I told my husband we must go! We happened to be in Waco this past spring on business around the time Magnolia Table opened. Before we left town from that trip, we drove by but the line was wrapped around the parking lot. We decided to head home and try again another time.
Therefore, this recent birthday trip was planned around visiting Magnolia Table for breakfast! Since reservations are not an option, my darling husband and children got up around 5:00 a.m. with me so we could get there around the 6:00 a.m. opening time and try to beat the crowd. When we pulled up, I could see the restaurant was already full of people and there was still a line outside but not like before. We were able to get a great parking spot and quickly head to the line.
The first thing that impressed me was the way the staff facilitated the crowd. One precious lady explained the seating process to every guest who walked up and answered questions as needed. The line moved fast and we were put on the list in no time. While we waited, we walked the grounds, which have an inviting, homelike feel. All of the staff greeted us with warm welcomes and big smiles. We even had fun conversations with the police officers on duty about the menu and their favorites. Everyone wanted to ensure we had a great experience.
After about 45 minutes, we finally got "a seat at the table". We drank what I like to call the "oh-so-good, make you feel healthy with every sip" Fresh Start and Fresh Face juices. We ordered the Lemon Lavender Donut Holes, French Toast Breakfast, Farm Breakfast, and Rancher's Breakfast. Everything we had was equally scrumptious! The stars of the breakfast were the strawberry butter, housemade tator tots, and thick-cut peppered bacon. Yum, yum!
The next day before we left town, I stopped back by Magnolia Table and went to the "Take Away + Market" for my afternoon snack. I had the best Pimento Cheese Sandwich ever and tried for the first time Belvoir Elderflower Rose Lemonade, which was excellent. I must confess, I had fixed my eyes on these two the day before when we were waiting to be seated for breakfast. But I have no shame at all. I take pleasure in good food, and I'm always thinking about my next meal!
As a matter of fact, I'm already thinking about the next visit for brunch and lunch. My mouth is watering for Chip's Ham Sandwich, the Avocado Toast, House Tomato Basil soup, and another Belvoir drink. Oooh, I can't wait!


Silos Bakery Co., another wonderful creation by Joanna & Chip Gaines, offers delightful sweet and savory treats to enjoy any time of day. I especially love The Prize Pig bacon and cheddar biscuit (which I introduced my daughter to on this trip) and the Lemon Lavender cupcake. This is no ordinary bakery folks, let me tell you. The line out the door says it all! All I know is The Classic Cinnamon Roll is sweetly calling my name saying, "Hope, pick me next time!" And I say, "Oh don't you worry you sweet little thing. It's a date!"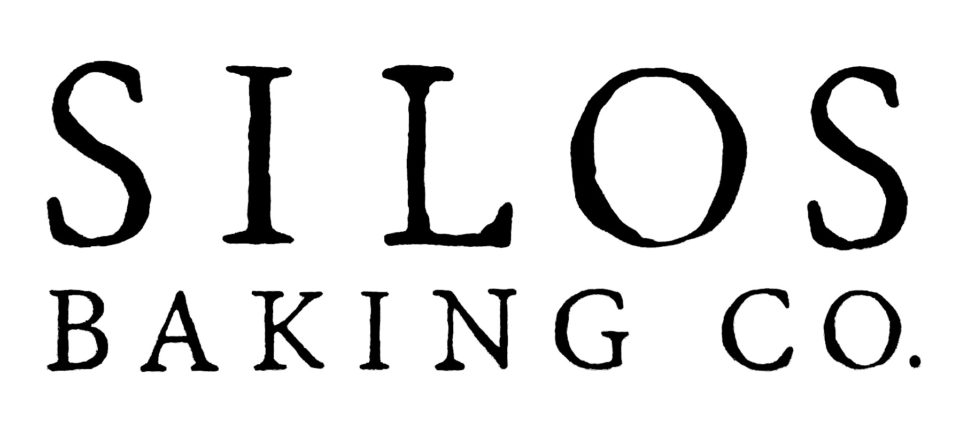 Pie Peddlers was also a new adventure for us on this trip. My husband and daughter, the pie connoisseurs of our family, knew it was destiny when they saw the name on the building! We pulled up in the lot, and they raced in to make their selections: Cherry Pie and Key Lime Pie. And if that wasn't enough, the sweet girl at the counter let them sample a slice of Coconut Meringue Pie. All I could hear was "Umm" and "Oh, this is so good"! You would've thought is was manna from heaven by the way they chowed down! They haven't stopped raving about these yummy treats.
www.facebook.com/piepeddlerswaco
We discovered Fuego Tortilla Grill a couple of years ago on a late fall night while we were in Waco on business. This is not the usual taco. In fact, they're like miniature open-face burritos. The buttery homemade tortillas filled with tender, juicy meats and fresh toppings make me very happy with each bite. I am always excited to get back to Waco and pull in for a couple of these delectable handheld goodies. The first time we went I fell in love with the Up In Smoke brisket taco. This trip I found my new favorite, The South Padre shrimp taco. And oh my word, the jack cheese is so creamy and rich. My husband and son really like the Chicken & Waffles (which, get this, come with bacon and eggs). It's open 7 days a week, 24 hours a day.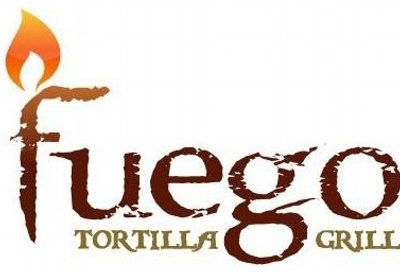 LongHorn Steakhouse touts "Texas-Size Flavor", and they are exactly right! Of course, steaks are the specialty. My husband and son are steak lovers and always order their usual medium-well filet mignon, ribeye, or skirt steak. I, on the other hand, can't seem to get past the delicious side dishes and appetizers. My number one choice is the Crispy Texas Okra, halved and lightly fried in a tastefully seasoned batter. Even if you don't like okra, I think this will change your mind. It's super good! One time I paired the okra with the Housemade Texas Chili and a Loaded Baked Potato to make a meal. I also recommend The Wild West Shrimp, Seasoned Steakhouse Chicken Wings, and Steakhouse Mac & Cheese. Downright goodness!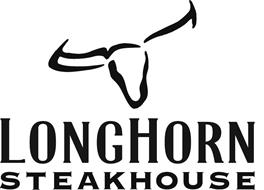 Next to soul food, Asian cuisine is probably my husband's second favorite food. Wherever we go, we look for a place that serves traditional Asian dishes. Bangkok Royal is a locally owned contemporary Thai restaurant with authentic curries, noodles, fried rice, appetizers and sides. This trip my husband and daughter decided to stop in for a snack. They feasted on the fried calamari, fresh spring rolls, and cucumber salad. You can dine in or order takeout.

https://www.facebook.com/pages/Bangkok-Royal/218664958165212
---
Movie with a Twist
This birthday trip fell on the weekend The Equalizer 2 was released and for me, that was a must see since Denzel Washington is my favorite actor. Before our trip, I researched movie theaters in Waco and found The Waco Hippodrome Theatre. It's a historic building that was built in 1913 and recently renovated with modern features like reclining seats and full service in-theatre dining. My husband and I have an affinity to old buildings and architecture so we were thrilled with the character and charm of the facility. The Waco Hippodrome also hosts live performances and various events. We had the coolest experience, and I plan to make it a regular stop!
---
Unique Shops
Right across the courtyard from Silos Baking Co. is Joanna & Chip's Magnolia Market at the Silos. It's a home living wonderland. You will find the most beautiful, unique goods and gifts, some crafted by local artisans. I have been there multiple times, and I love the way the selections and decor change with the seasons. I could stay there all day because there is so much to see. This time I got to visit the latest edition, Magnolia Seed + Supply. The roses and gorgeous summer flowers were in bloom. What a precious sight! This paradise is the perfect place to go to find inspiration and products to make your space all you desire it to be and more.
MARKET + GARDEN
Just about a block over is GoodTimber Furnishings, handcrafted by Kisha & Chris Atkin. They specialize in Lazy Susans made from old barrels. They offer ready made Lazy Susans, or you can have one custom made and personalized if you wish. They also make custom tables and other wood containers too. You can find the cutest metal and paper signs along with rare containers, wood-carved candle holders, clocks, and more. (Oh, and it's located a few doors down from Pie Peddlers!) *UPDATE 2/1/2020: GoodTimber Furnishings is now an online only and trade show only company. The storefront in Waco, TX is closed.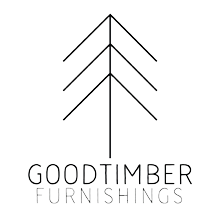 From there, you must go to Iron Willow, a metal works company by Errol & Kelly Moorhouse. When you walk in the store, there is a plethora of metal signs and wares. From witty to heartfelt, you will find a sign that'll make you laugh, reflect, or be inspired. They'll even customize signs for you!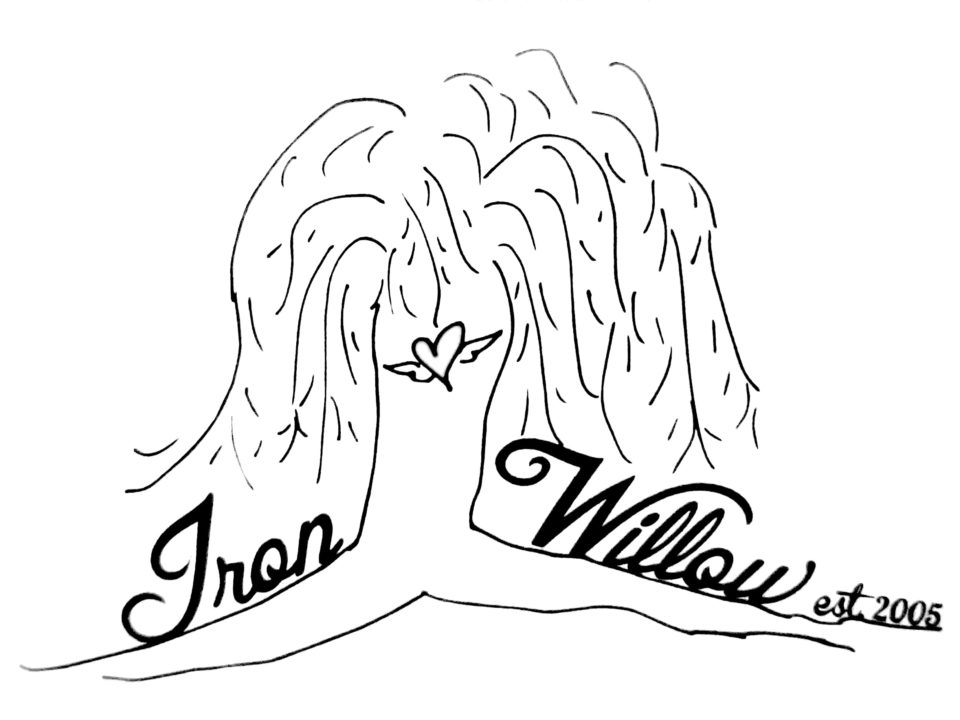 ---
Waco is a great place for a vacation, family fun, or date night. I've visited Waco a handful of times now, and I always feel at home. I know there is so much more to explore. Seeing that I've been in the fall, spring, and now summer, I'm eager to experience wintertime with all of the festive holiday foods, activities, and decorations, especially the twinkling lights! I guess I'd better get to planning the next trip, huh?!
Now I've shown you Waco through my eyes, you must plan a trip to discover it yourself. I can't wait to hear about your experience!
For more information, visit
WACO CONVENTION & VISITORS BUREAU