Last fall after attending my first fashion exhibition, I searched high and low for the next one to attend. To my delight, I discovered Dior: From Paris to the World was coming to my nearby hometown Dallas! In case you don't know, Christian Dior, a native of France, is a legend in the fashion world.
"…his designs were a revolutionary celebration of modern femininity when they emerged in Paris after World War II. Today, Dior's global influence is as enduring and iconic as ever."

DALLAS MUSEUM OF ART
Why "Big D"?! Well, Christian Dior had a special relationship with Dallas thanks to Stanley Marcus, son of Herbert Marcus who was a co-founder of Neiman Marcus. Christian Dior's first trip outside of Europe was to the United States by way of Dallas in 1947. He came to accept the Neiman Marcus Award for Distinguished Service in the Field of Fashion (called the "Oscars of the Fashion Industry").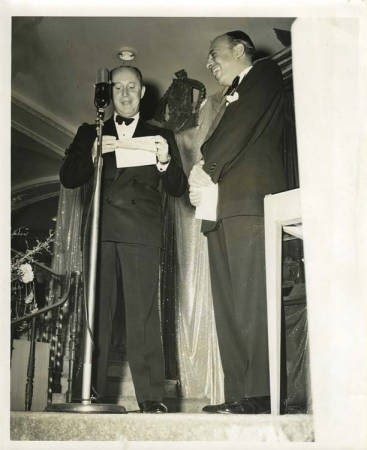 On this visit, Dior brought commissioned designs from his New Look collection to showcase at the Neiman Marcus fashion exposition. Eventually, Neiman Marcus became one of his major retailers. Dior observed the less formal style of Americans, and soon after this trip, he expanded his company to the USA by opening a New York ready-to-wear boutique. A few years later, Stanley Marcus took the helm of Neiman Marcus and planned premiere fashion exhibitions of Dior's haute couture designs at Neiman Marcus. Over the next several years, the gentlemen wrote letters extensively and traveled between their homelands to visit each other. Their business and friendship explain all the more why this Dallas exhibition is so meaningful!
Growing up in the latter part of the 20th century, I remember the Dior logo on handbags, perfumes, and sunglasses mostly from magazine ads. But that's about it! I had so much more to learn so I chose to go to the Dior exhibition on a weekday afternoon because I wanted to take my time. Thankfully the crowd was light enough for me to do so!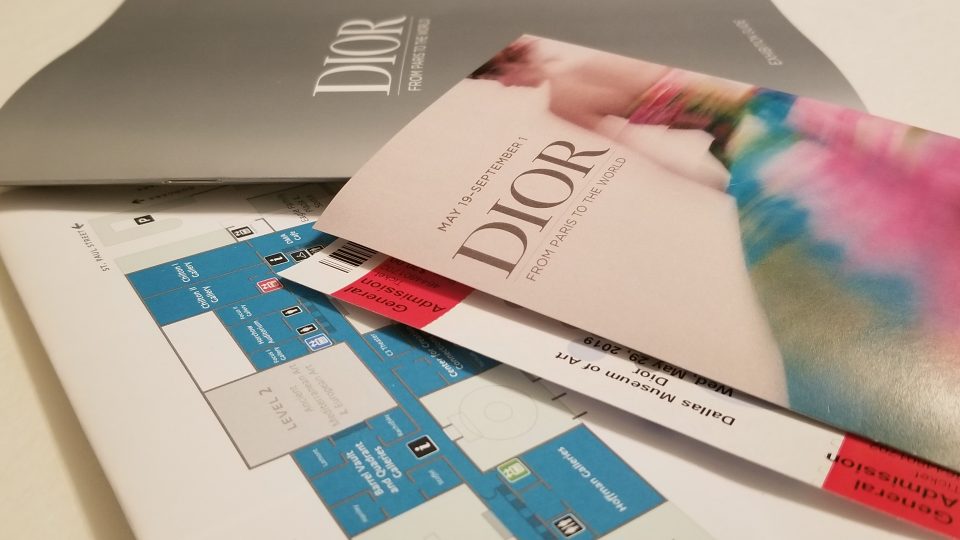 I had deliberately stayed away from press and media because I didn't want anything to spoil my experience! I had no idea what to expect and really wanted to be surprised. On the walk up to the exhibition, I was captivated by the elegant mural flanking the pathway leading up to the entrance: a collection of statuesque, detailed sketches of Dior designs. I absolutely adored them all but here are three of my favorite sketches. They are so lady-like!
When I got to the entry, I felt as if I were entering Dior's couture house. The exterior was covered in mirrored panels with whimsical window drawings and two cutouts to showcase vintage Dior video reels. A guard at the door gave the "strict" exhibition rules and safety warnings, and then it was finally time to enter the world of Dior!
The transition from outside to inside immediately set the tone! Red carpet and red platforms with Dior designs on both sides divided by a stanchion. The designs were staggered along the sides in a regal fashion. The only thing missing was the paparazzi so I quickly pulled out my camera and snapped away (no flash, of course, because I didn't want to be thrown out by Mr. Security Man)!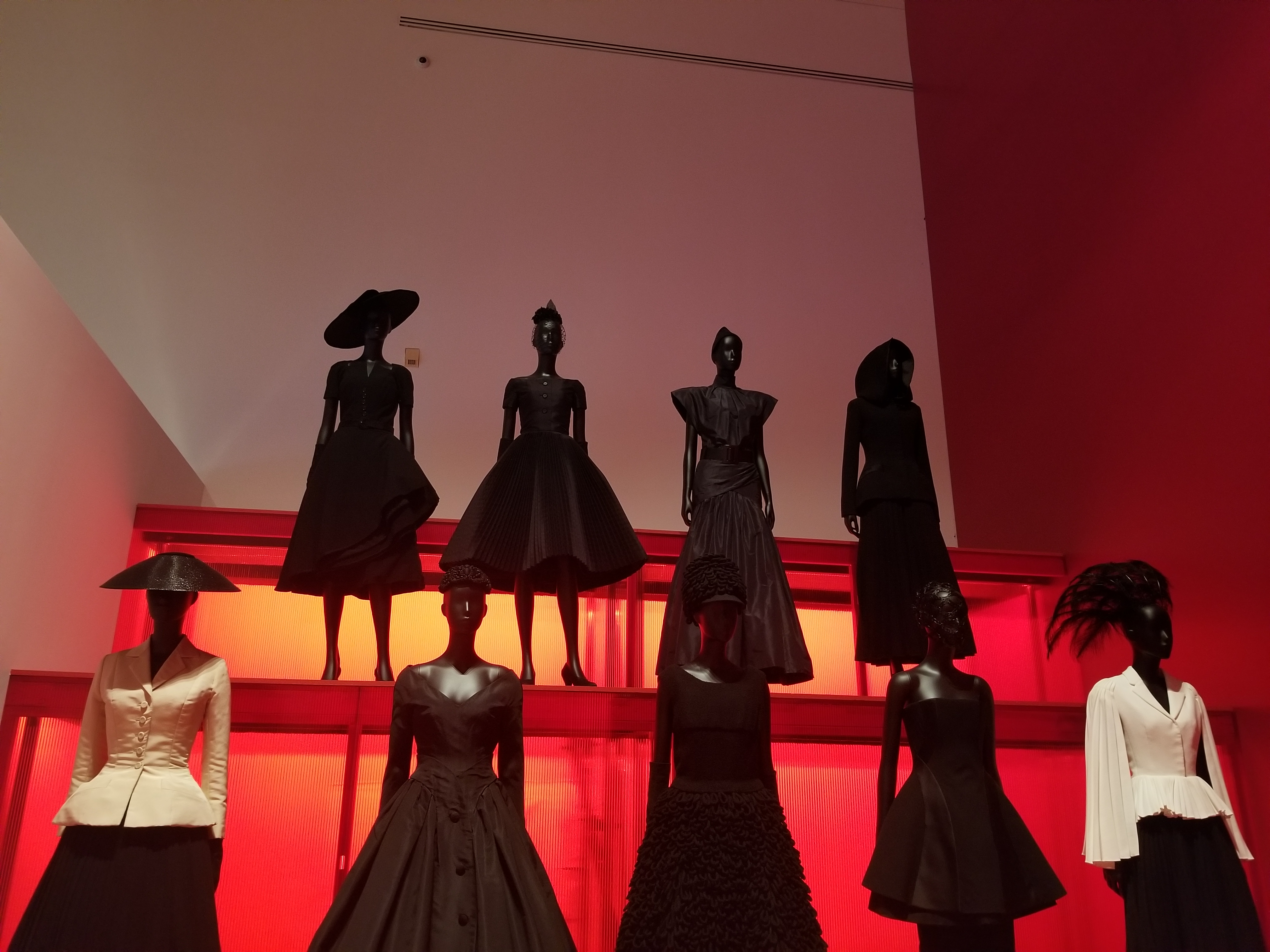 It was hard to decide what to look at next because everything caught my eye. As I gazed through the galleries, I kindly let the other patrons know they could go around me. I wasn't going to rush or miss a thing! Hats and headpieces, voluminous skirts, precision pleats, gigantic bows, puff sleeves, flattering waistlines, life-like florals, statement prints, and cultural reflections. About 200 haute couture dresses plus sketches, accessories, treasured memorabilia, and more, all spanning over 70 years of the House of Dior. It was an incredible sight!
Most of the designs I zoned in on were created in Christian Dior's lifetime, 20+ years before I was born. As I've said before, I'm an old soul who loves vintage and retro. Yet, I also appreciate modern designers who have developed their own unique style but reflect history in their garments. Here are my favored creations from Christian Dior and the six creative directors who have carried the mantle to the present day.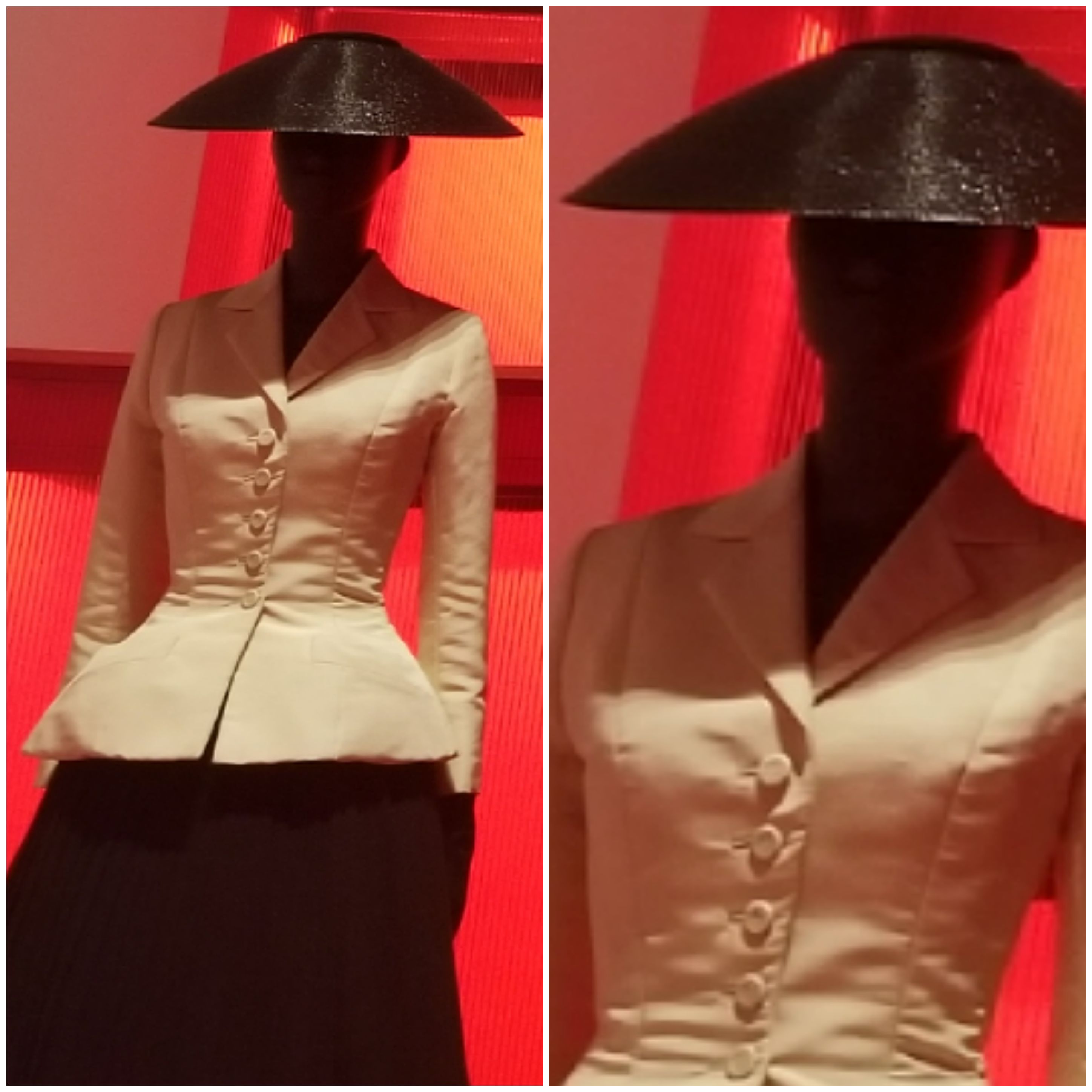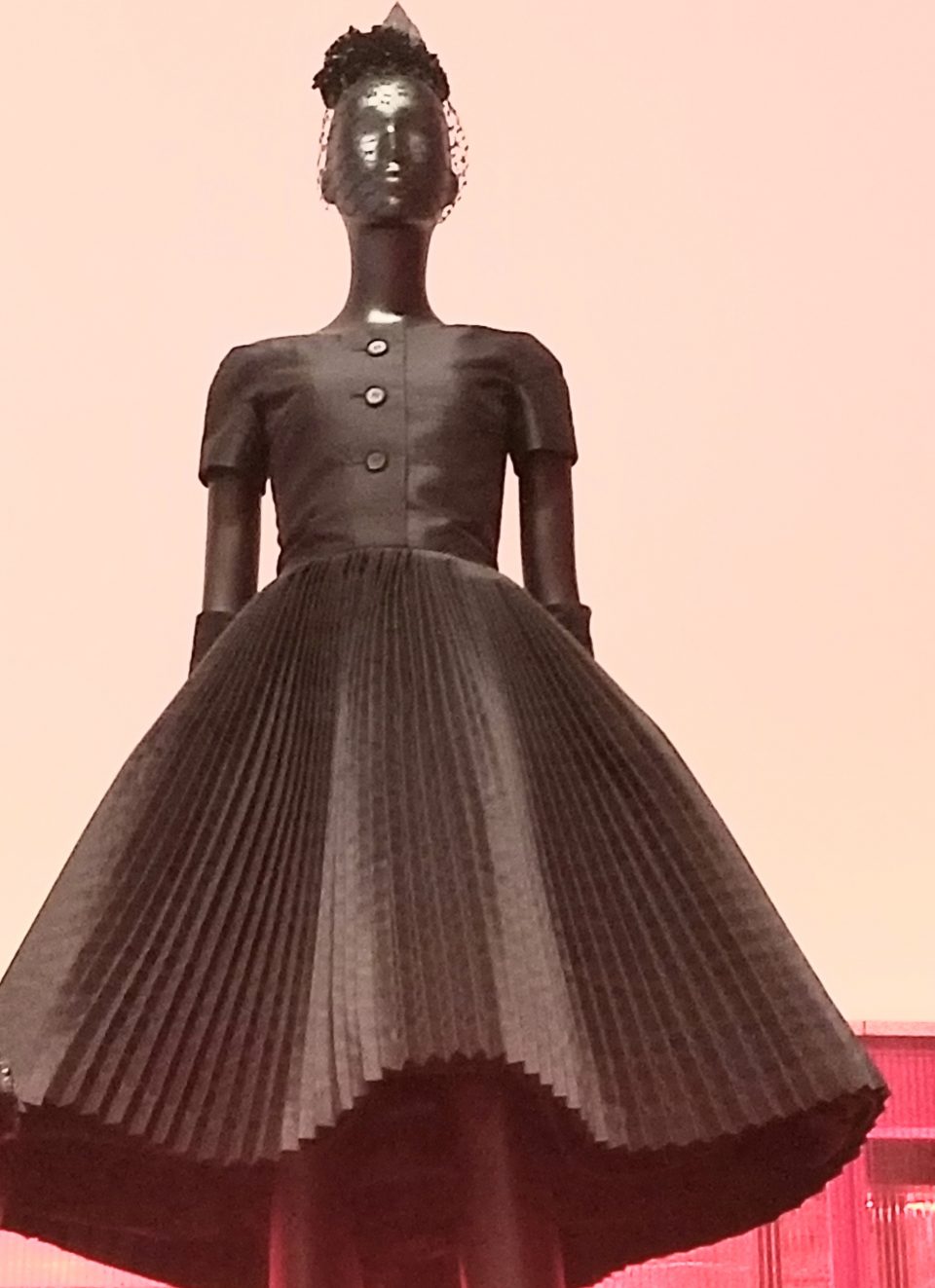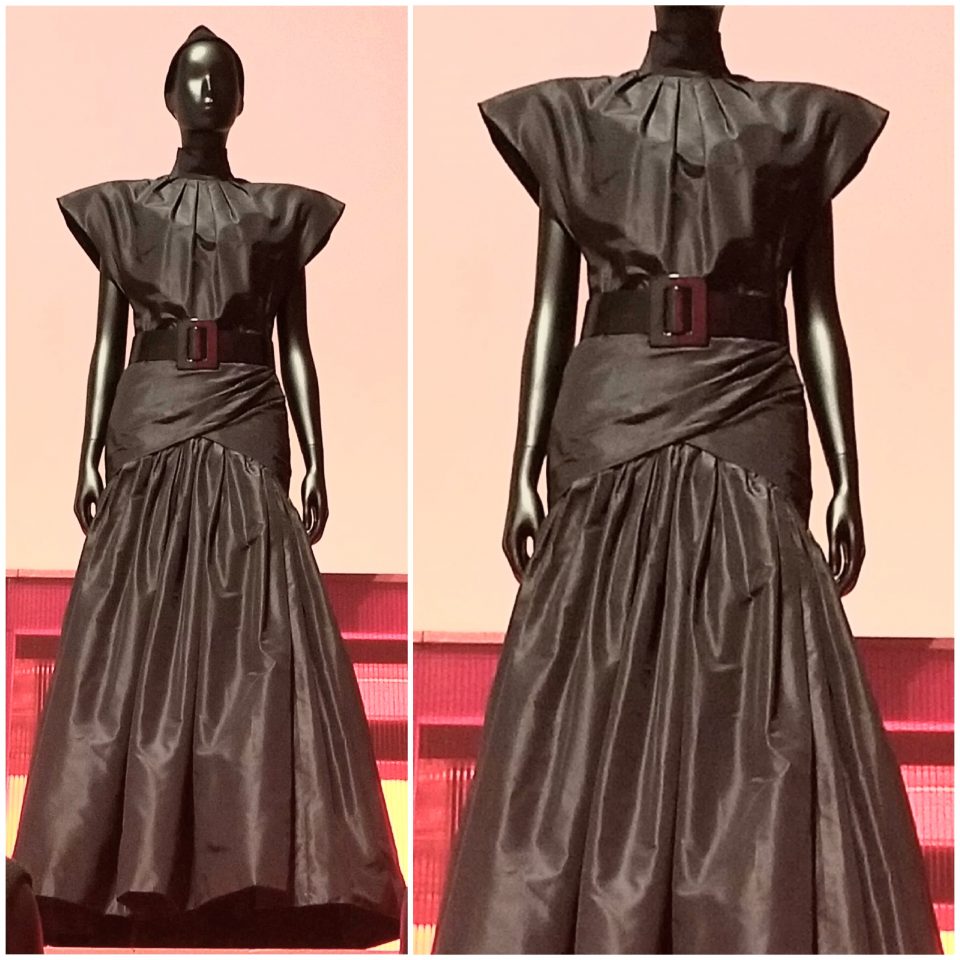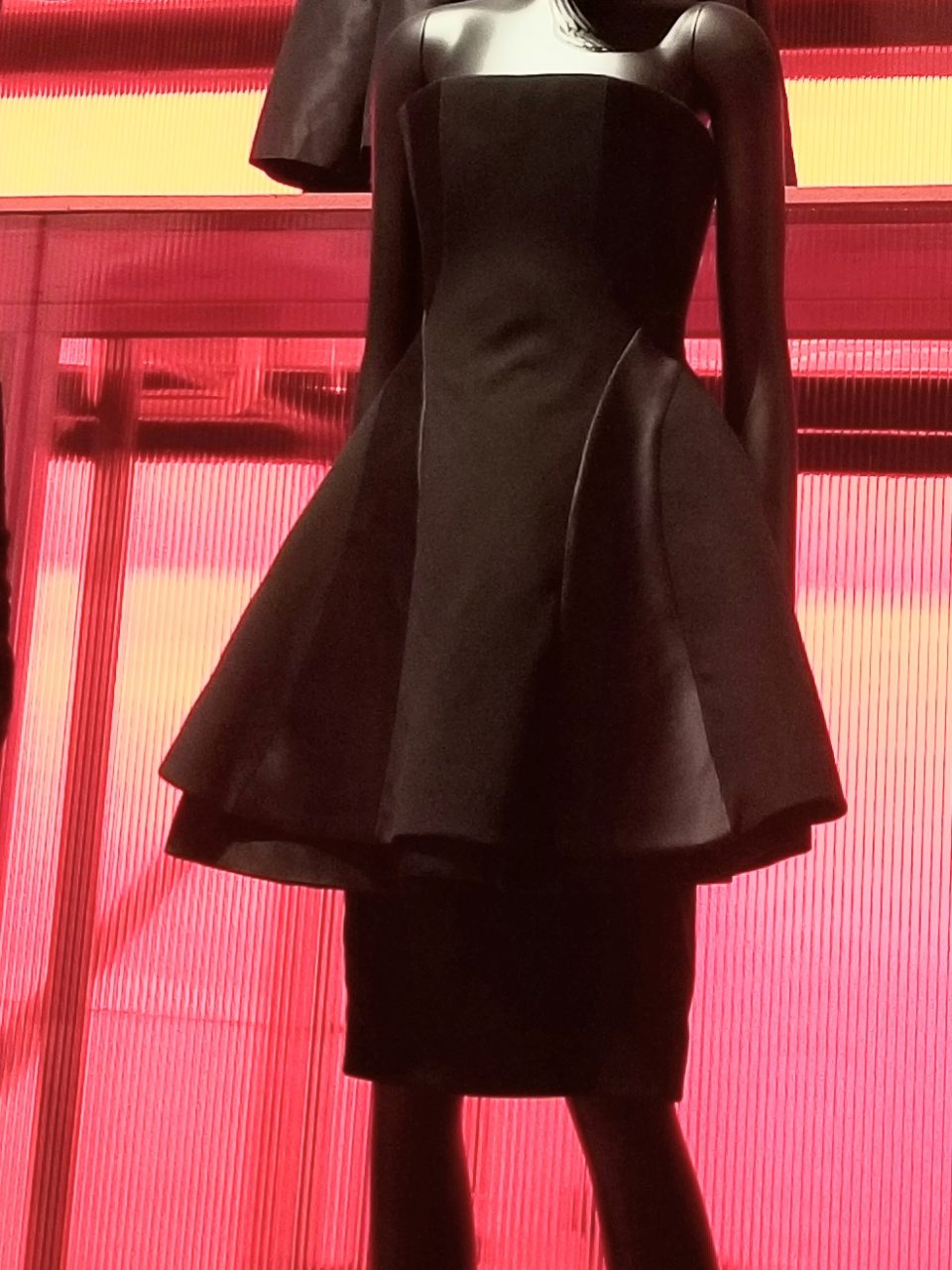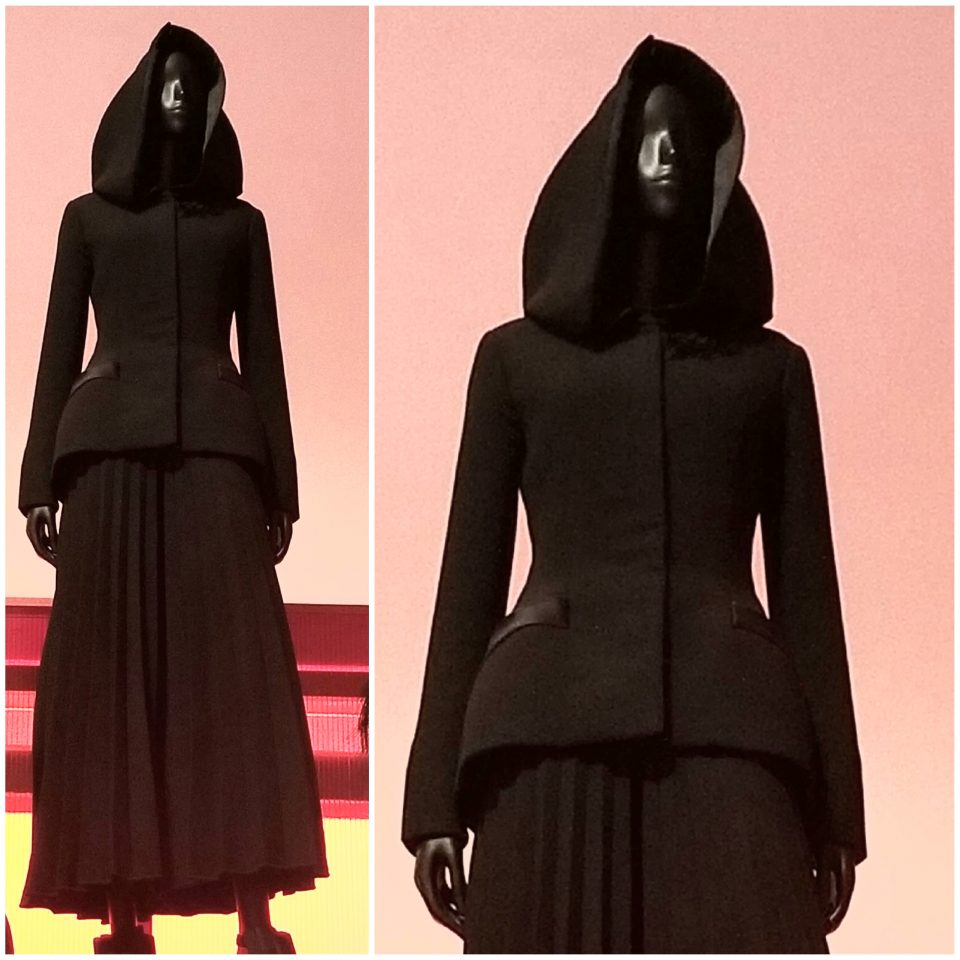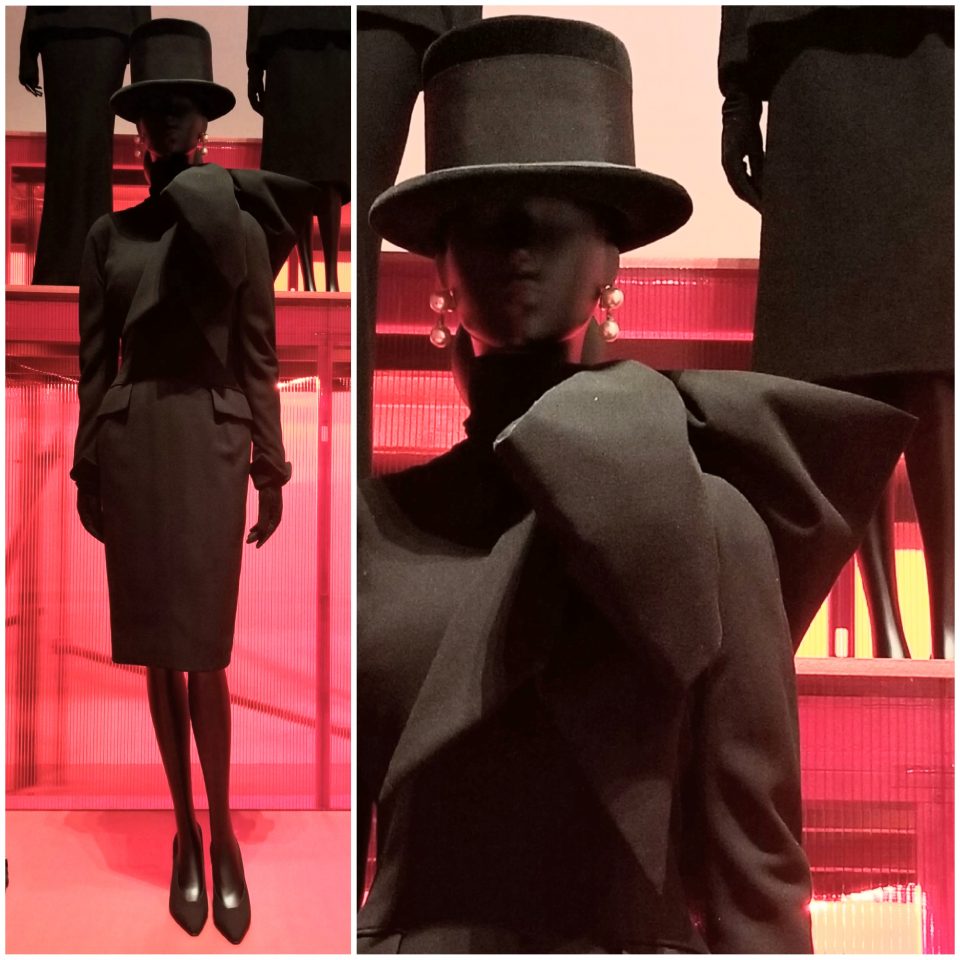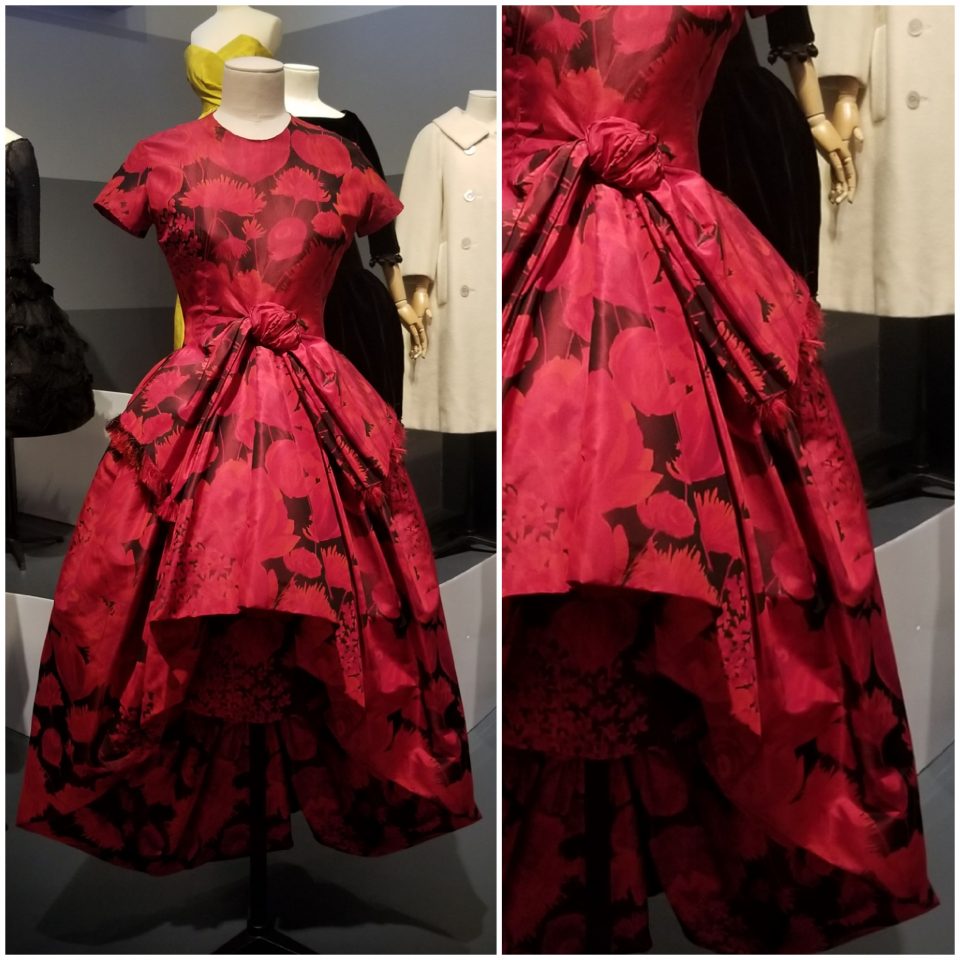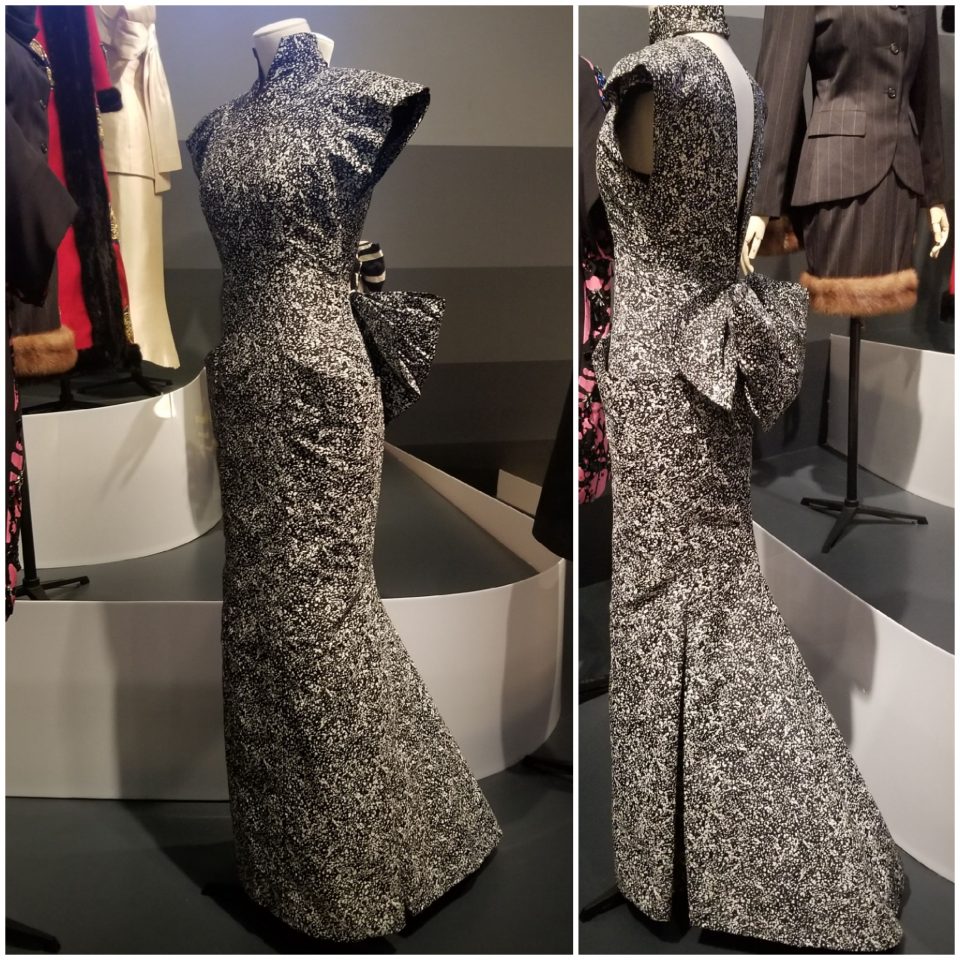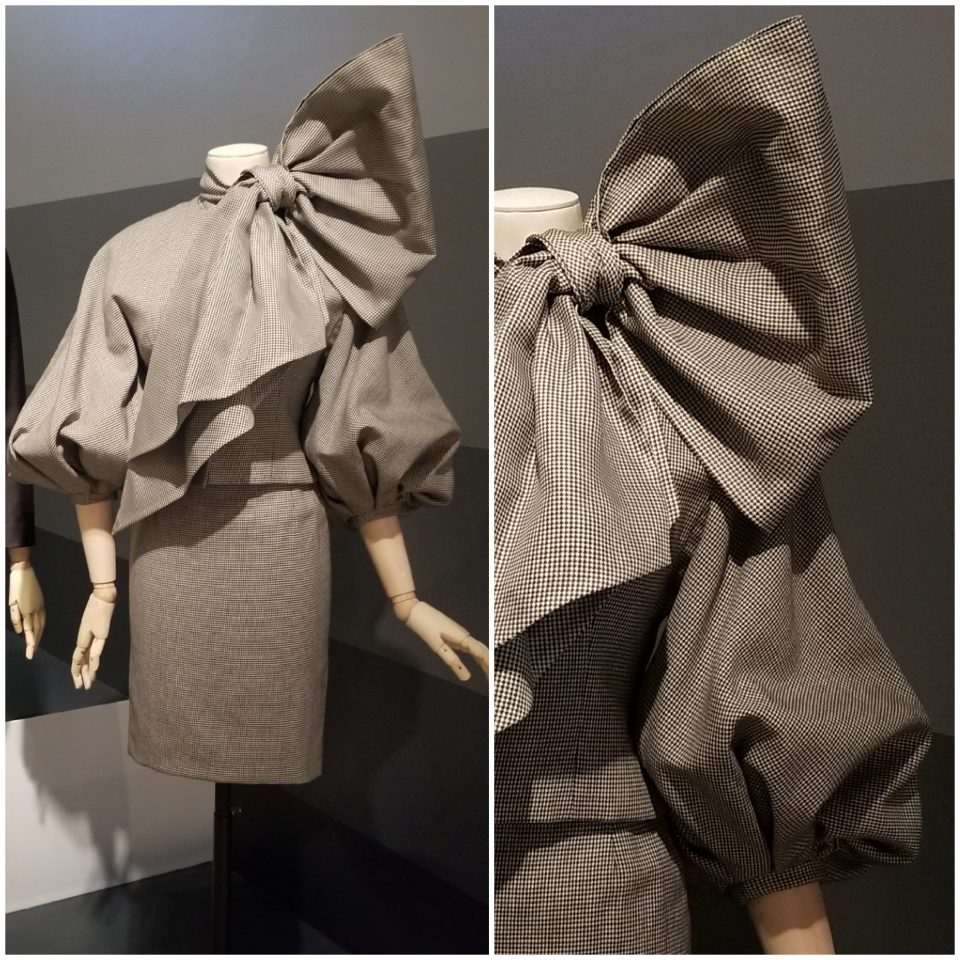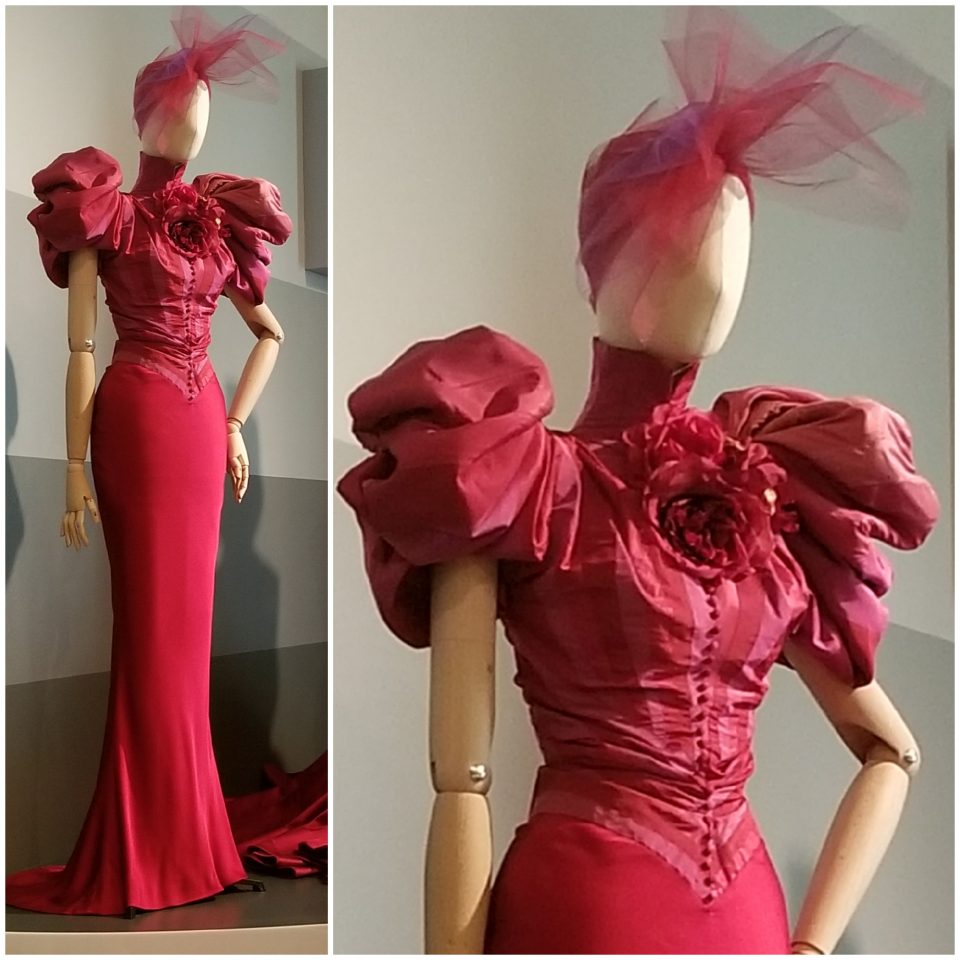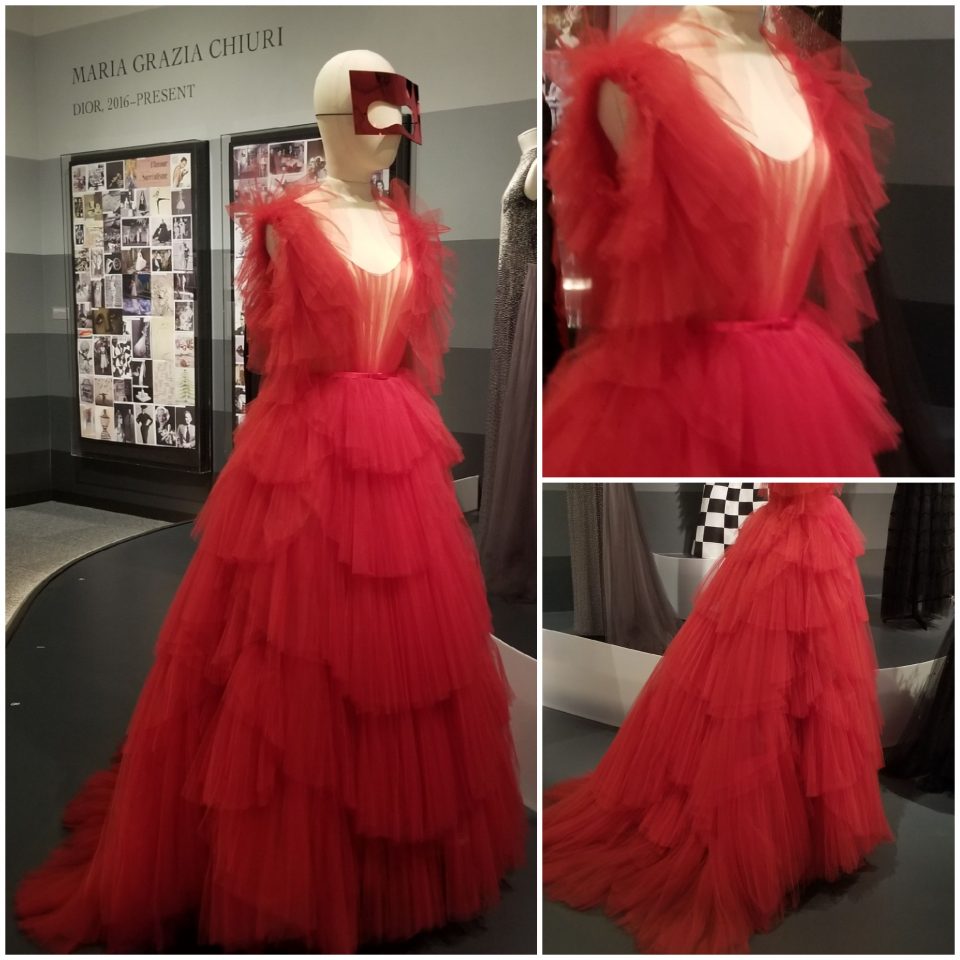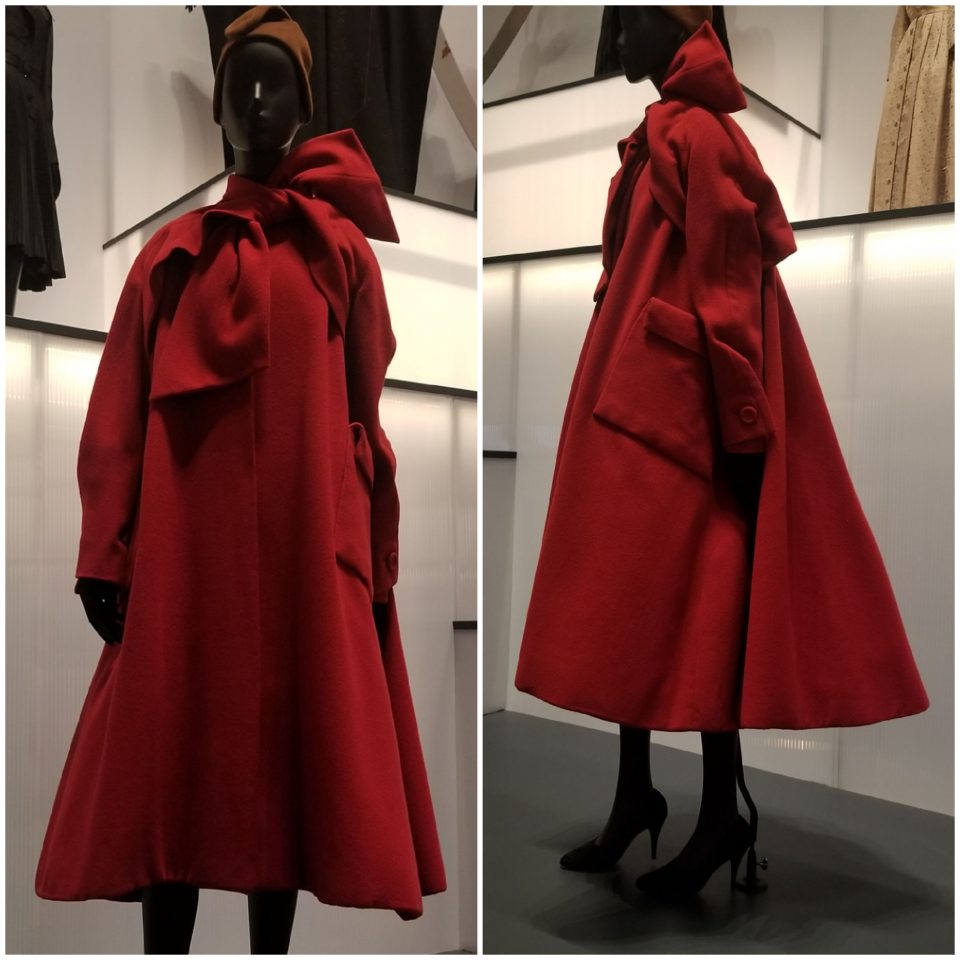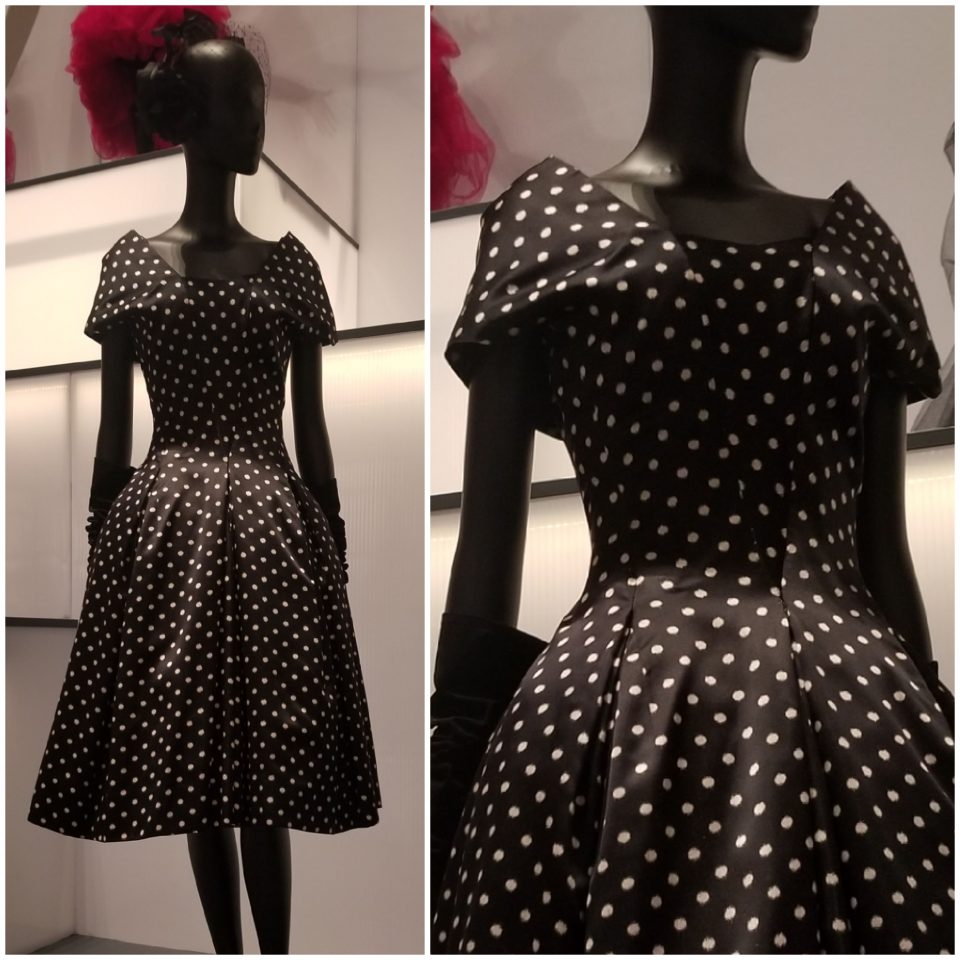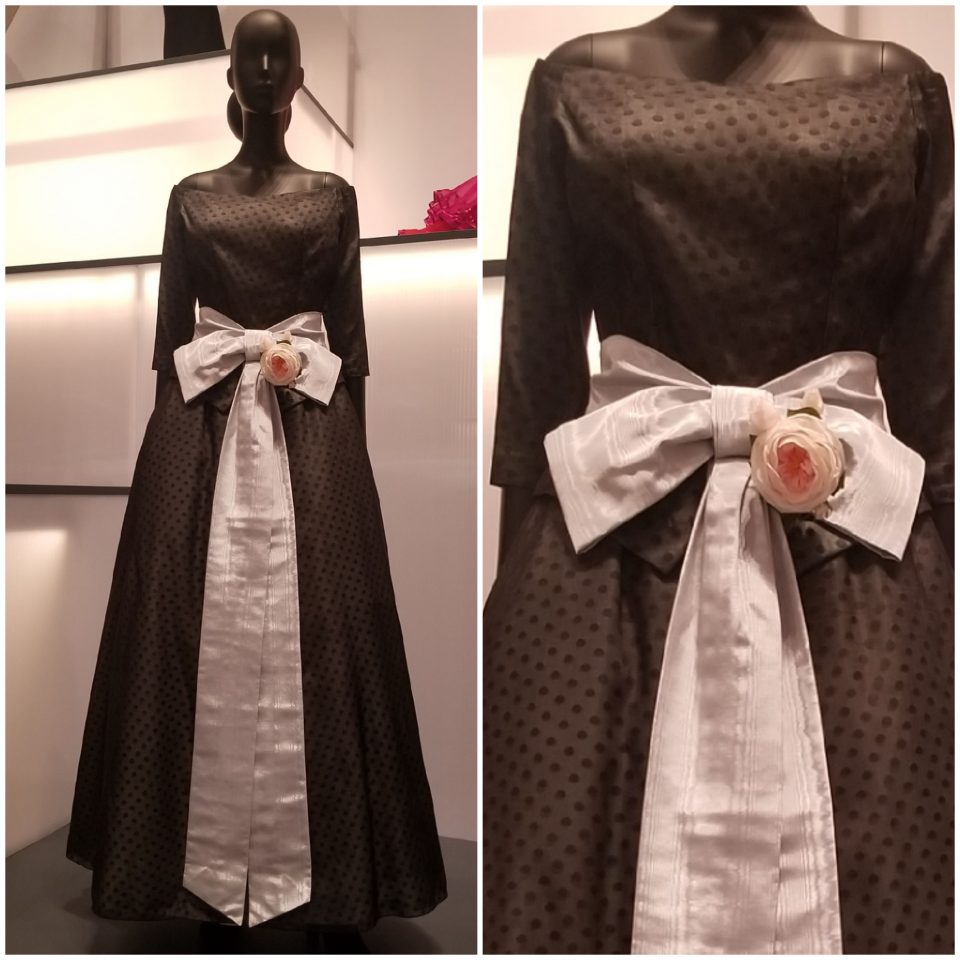 My only desire is I would've loved to get closer to the Dior designs to witness the magnificence of the construction and detail. At first I was extremely frustrated by the distance, but instead I kept focusing on the beautiful lines and structures. Fashion design takes great vision, skill, patience, and commitment. From the creativity of the mind to a two-dimensional design on a piece of paper. To the translation of that idea to a pattern. To the strategic selection of fabric, material, and embellishments to make a garment that is a multi-dimensional masterpiece.
And I believe that's one of the great lessons of this Dior exhibition and the legacy of Christian Dior: fashion design rooted in great vision and imagination results in works of art. On this journey, I learned Christian Dior was an art gallerist prior to his monumental career in haute couture. His love and appreciation for visual arts obviously impacted his designs. His work sends the clear message that he wanted women to not only look beautiful but to also feel beautiful. He created new ways to fashionably adorn and accentuate one of God's extraordinary creations – woman, that is – in the most graceful and tasteful manner. Dior was also very passionate about gardens and flowers and that love influenced his designs. He described his debut collection by saying, "I have designed flower women." Critics and protestors ridiculed Dior for the womanly shapes, abundant use of fabric, and lengthy skirts. But it didn't matter. Women and retailers from around the world couldn't get enough of Dior's designs.
Although his career was short lived, his vision paved the way for his successors, all of whom with their individual flavor have managed to carry out the legacy of Christian Dior. He was indeed ahead of his time and all fashion designers can learn from his sketchbook and garments. There's no denying with the past and present designs side by side, Dior's original creations still stand out because they are innovative, intentional, high quality, and timeless.
Fashion design rooted in great vision and imagination results in works of art.
Being a lover of fashion, art, and gardens myself makes this exhibition an extra special experience for me because it fused three of my top passions! Dior: From Paris to the World has made me see fashion design through a broader lens. I'm so glad it came to Dallas and now I'm stoked about going to Paris someday to see more Dior!
Dior: From Paris to the World at the Dallas Museum of Art in Dallas, Texas runs through September 1, 2019 (UPDATE: Extended through October 27, 2019 by popular demand, according to DMA on 8/15/19). For more information about the exhibition and tickets, visit www.dma.org. The exhibition in Dallas is presented by PNC, with leadership support by Nancy C. and Richard R. Rogers.
#DiorInDallas
Digital cover art created by Hope N. Jones with Photo Touch Art app for Android, using original Dior's New Look designs photo taken at Dallas exhibition.
Read about my first fashion exhibition experience here.