Today, I had the opportunity to take a few hours midday to go to Waco and experience Christmas at Magnolia. As I mentioned in my previous post about Waco and all things Magnolia, I'd been other times of the year and have looked forward to returning to see the Christmastime and winter decor.
As I walked from the parking lot to the Silos grounds, I was excited to see all of the big Christmas trees, holiday decorations, and a temporary ice skating rink.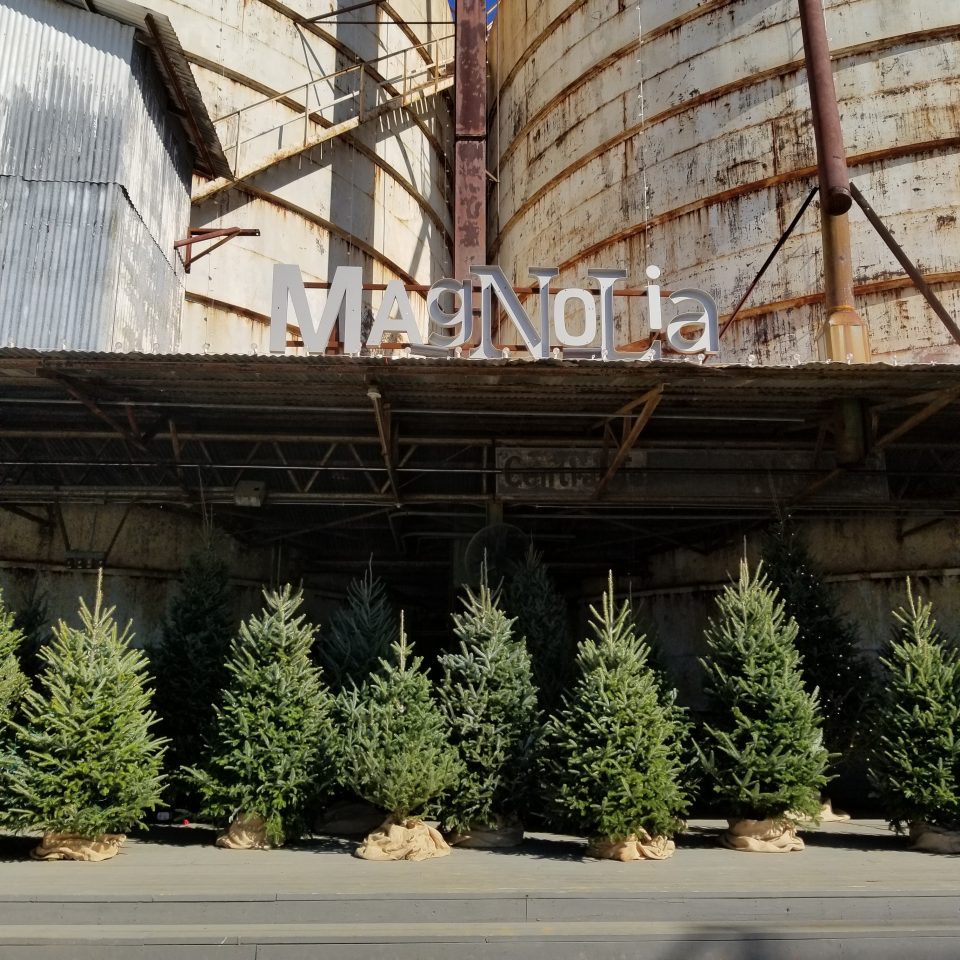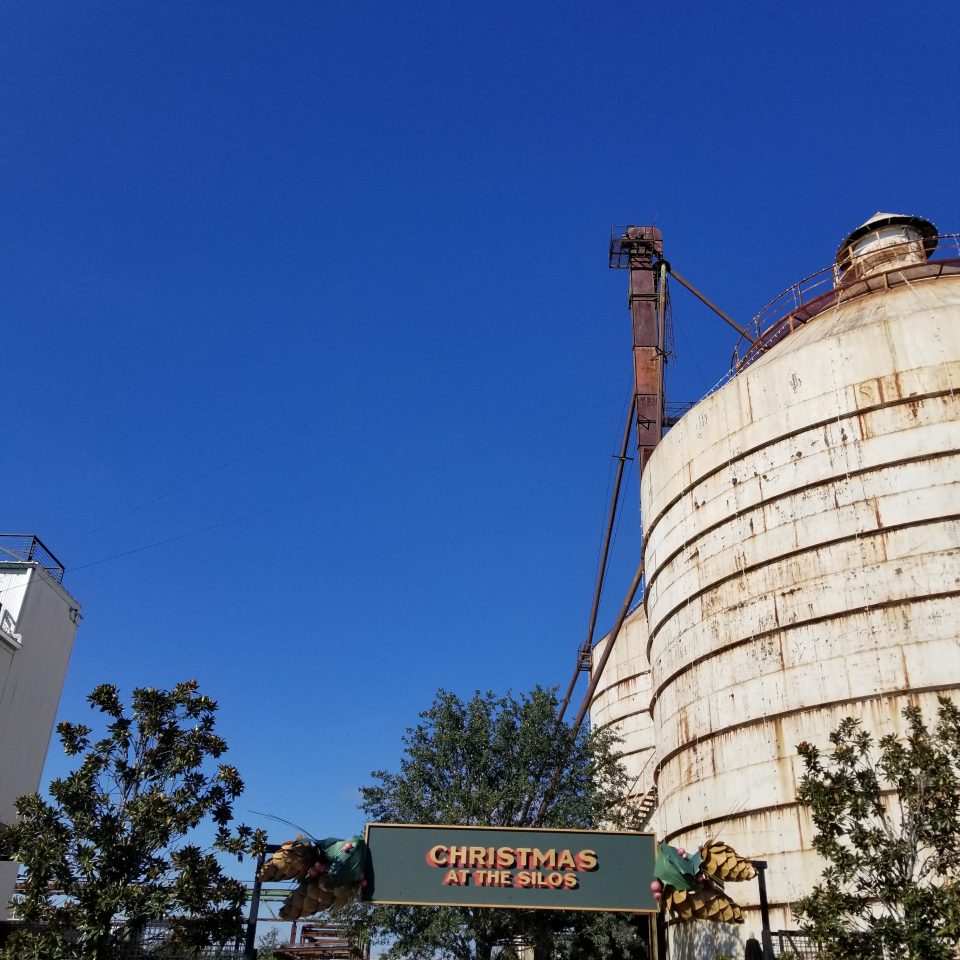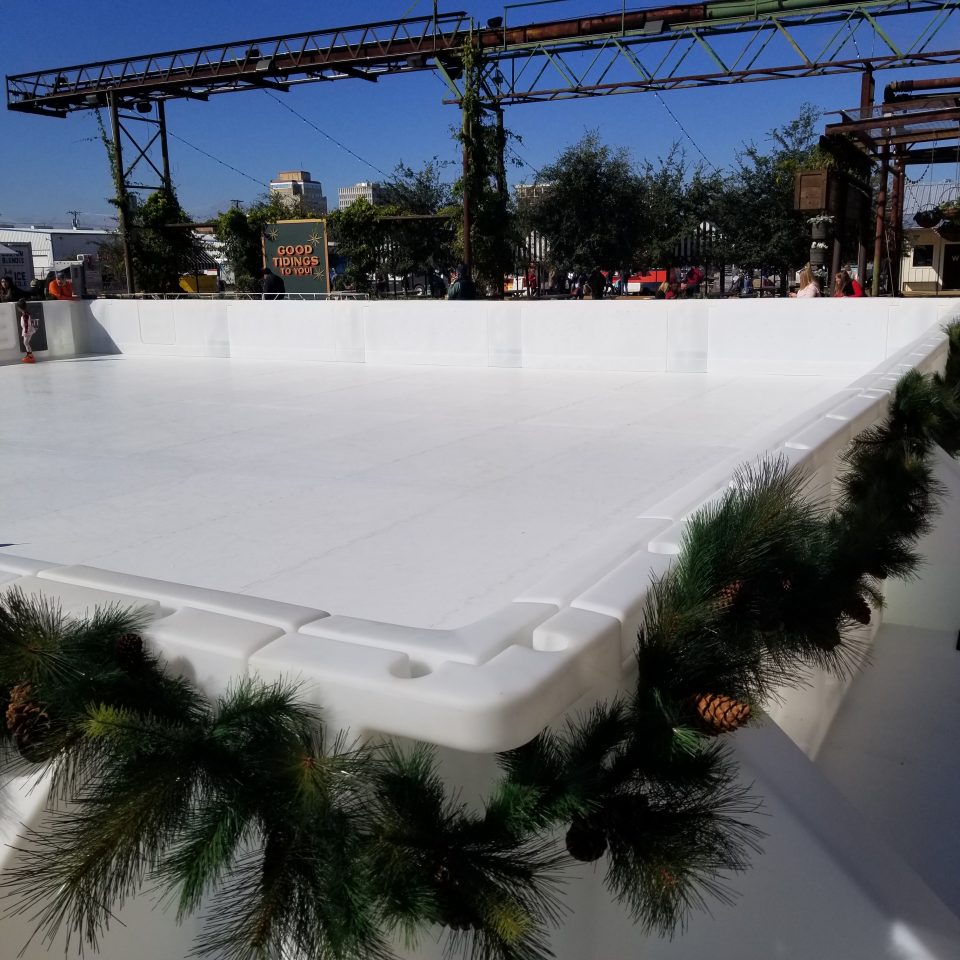 Next, I walked over to the garden at Magnolia Seed+Supply to see what was growing and there were bountiful plants at every turn: lettuce, cabbage, kale, sage, chard, and so much more.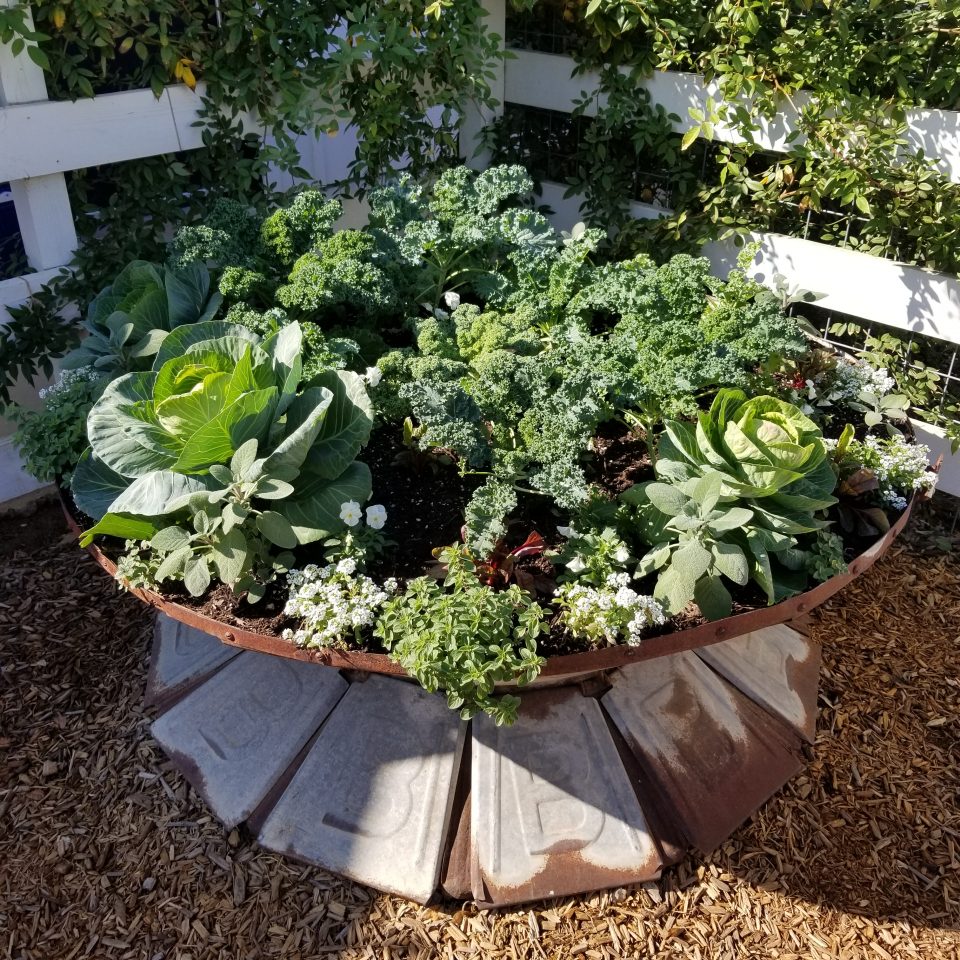 After that, I headed to the recently opened Magnolia Press. As I got closer, I remembered my previous visits of driving by the space, which used to be a gym, and seeing people running in and out of the building and up and down the street working out. Now, the building has a whole new purpose as people were happily going in and out with drinks and treats in hand!
I took my time walking up the sidewalk so I could enjoy the transformation. My favorite exterior elements are the Magnolia Press sign, the copper & brass barn light fixtures, and the dark green paint color.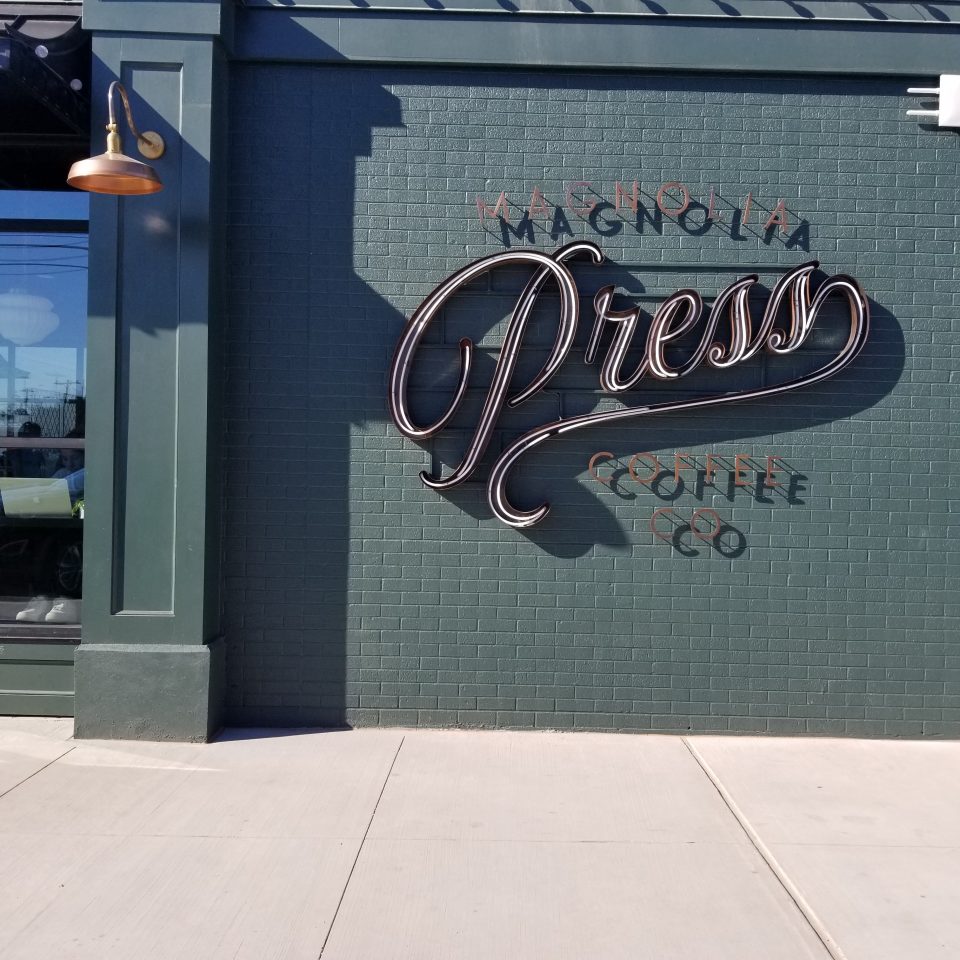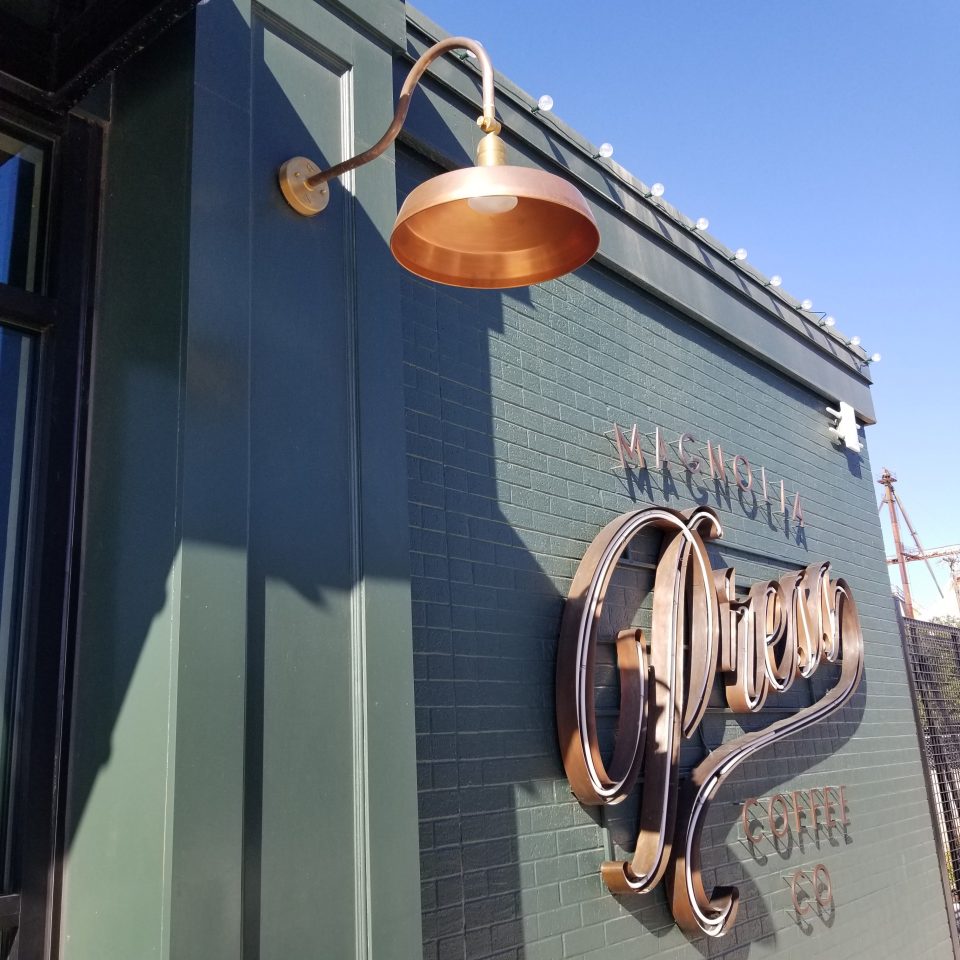 As I approached the front door, I was greeted by a Magnolia Press worker, a young gentleman whose assignment was to open the door for patrons. (My sister would have loved this! It was a nice touch!)
After entering, I went straight to the counter and ordered a Green Passion hot tea and a Savory Artichoke Croissant. While waiting for my order, I was pulled in by these gorgeous swinging doors in the food prep area.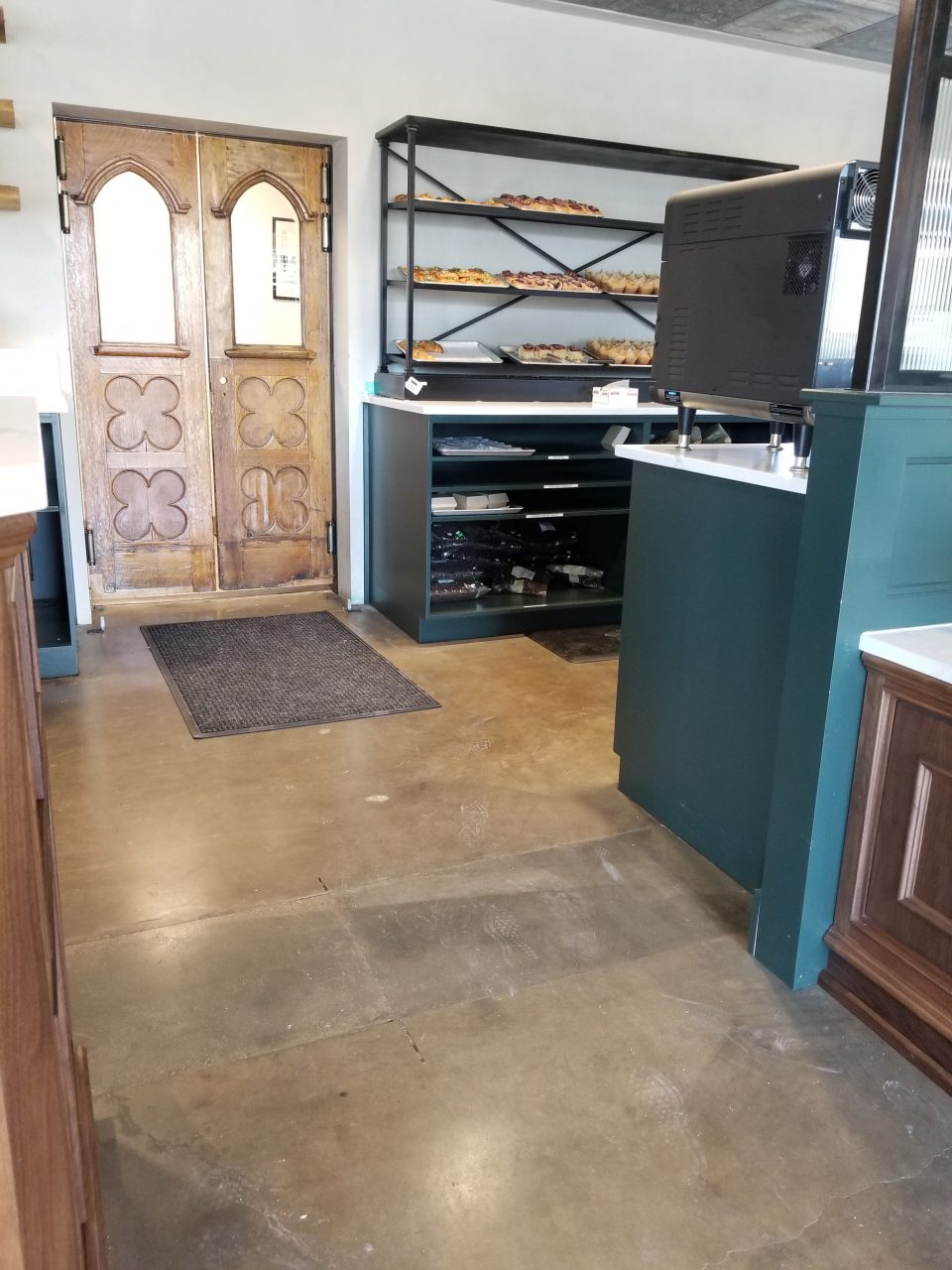 As soon as my order was ready, I stopped to grab a few napkins and got caught up with the set of the vintage style light fixtures and Christmas wreaths hanging there.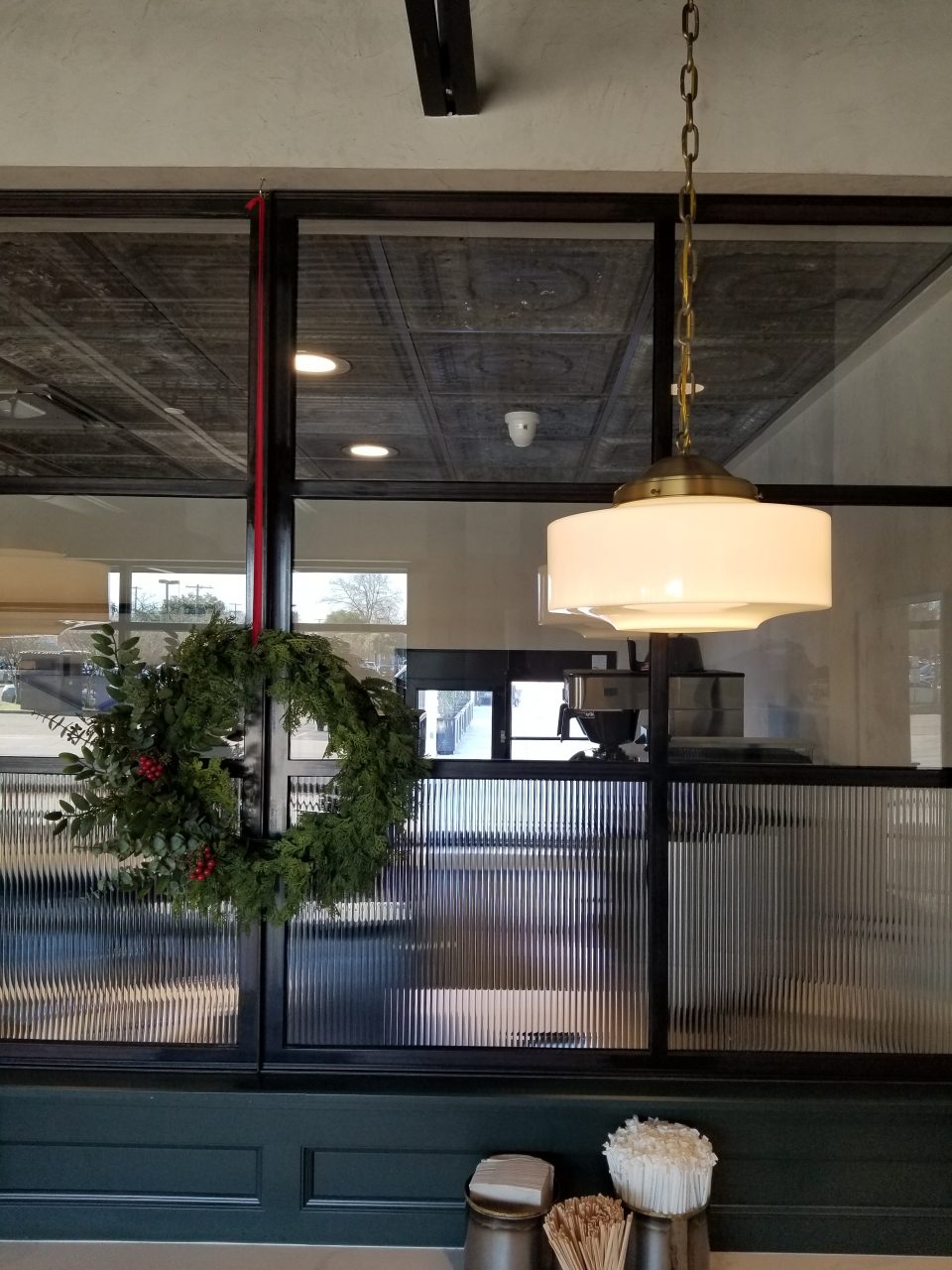 I finally went over to the inside seating area. All of the tables and stools happened to be filled with mostly college students who appeared to be studying for finals. (Man, how I wish I had a place like this when I was in college!) It was a cool sight to see! Also taken was every inch of the multi-seat sofa that I'd been longing to sit on since the first media pictures were released.
But not too long after, the first stool near the lower windows opened up and I snagged it! I took my time savoring my croissant, sipping my tea, and gazing around at the beautiful space, all while keeping one eye on the sofa, just in case a seat became available.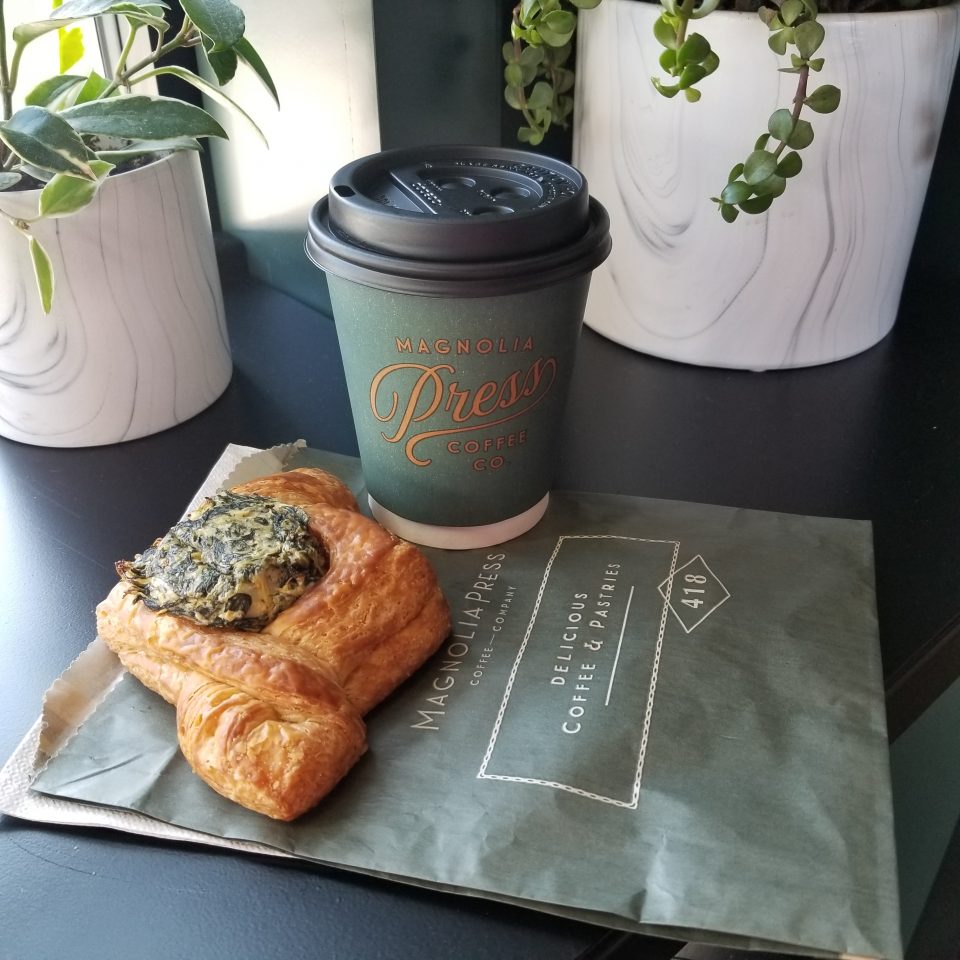 Right as I finished the last bite of my croissant, a group left the sofa. I immediately picked up my tea and moved quickly to the first corner of the sofa! Oh my word, it's comfortable too! At one point, I had it all to myself. If only I could have gone to the counter and ordered a pair of pajamas, a robe, slippers, a blanket, for here, oh and the couch to go! (Hey, it's Magnolia…maybe someday!)
As I dreamed and kept looking around, I couldn't keep my eyes off the tile surround wall with the brass inlays that reminded me of Art Deco styles I've seen before.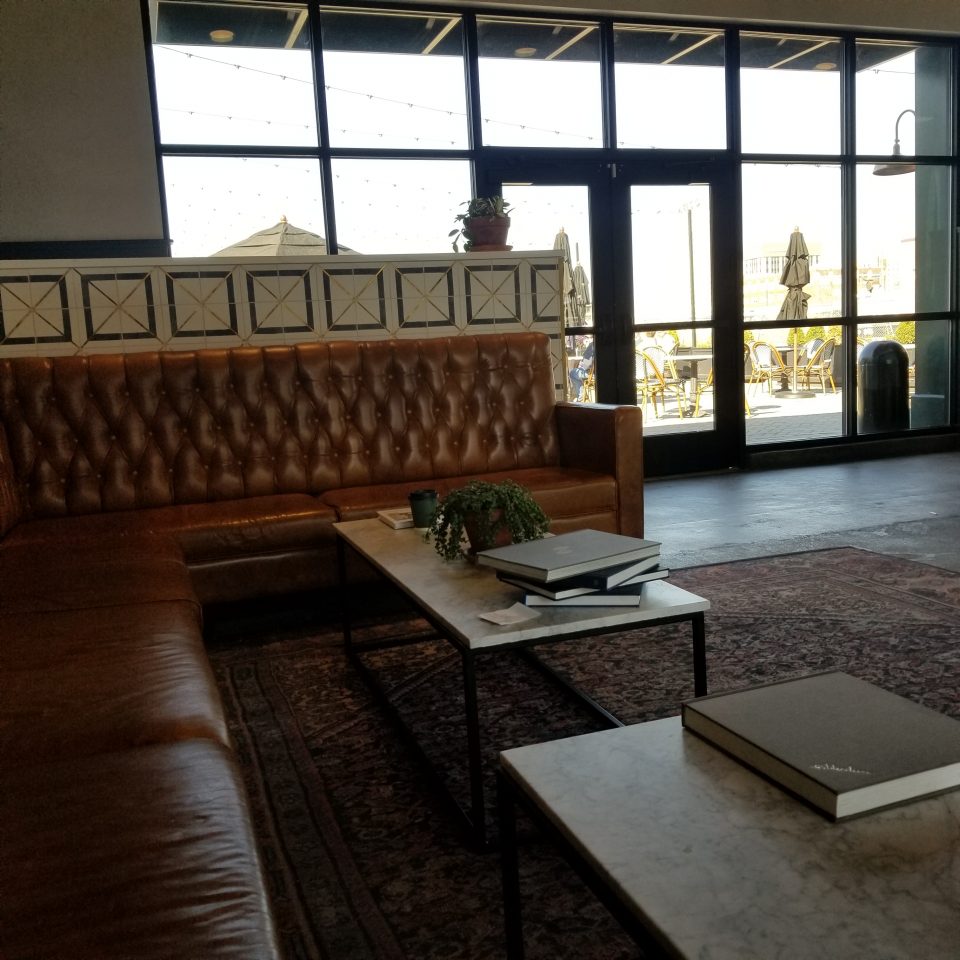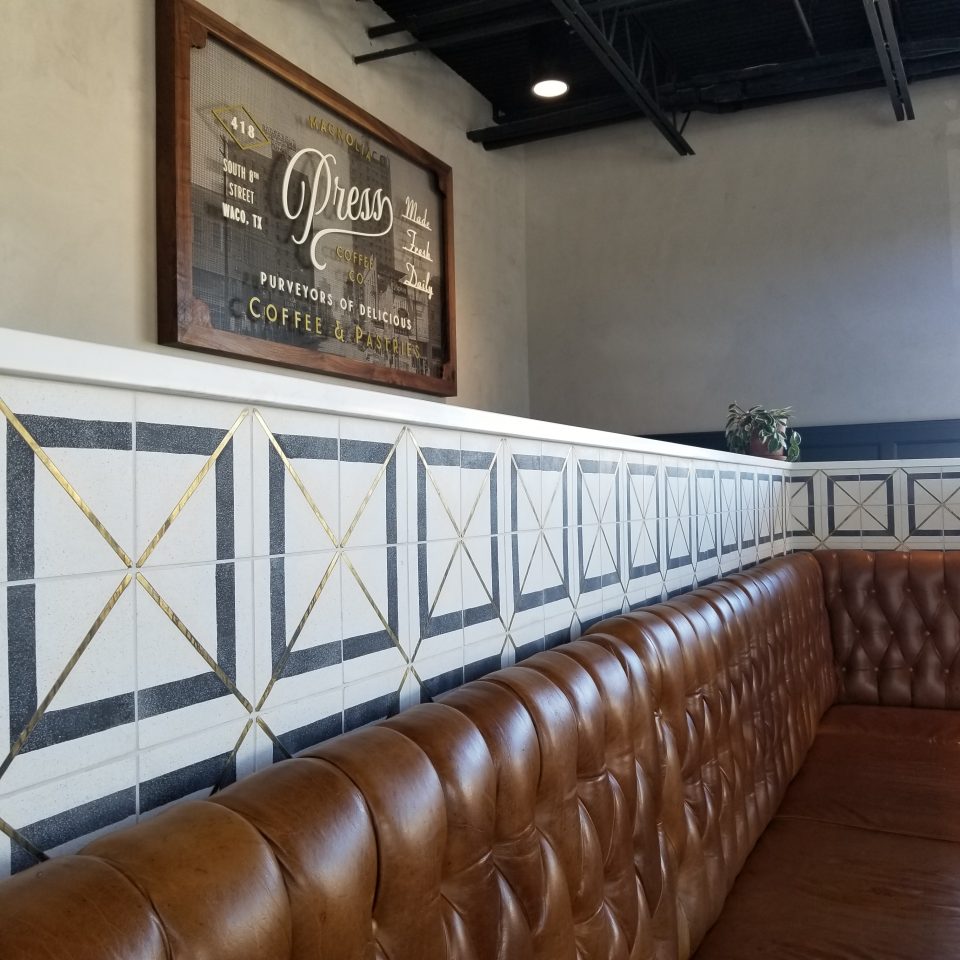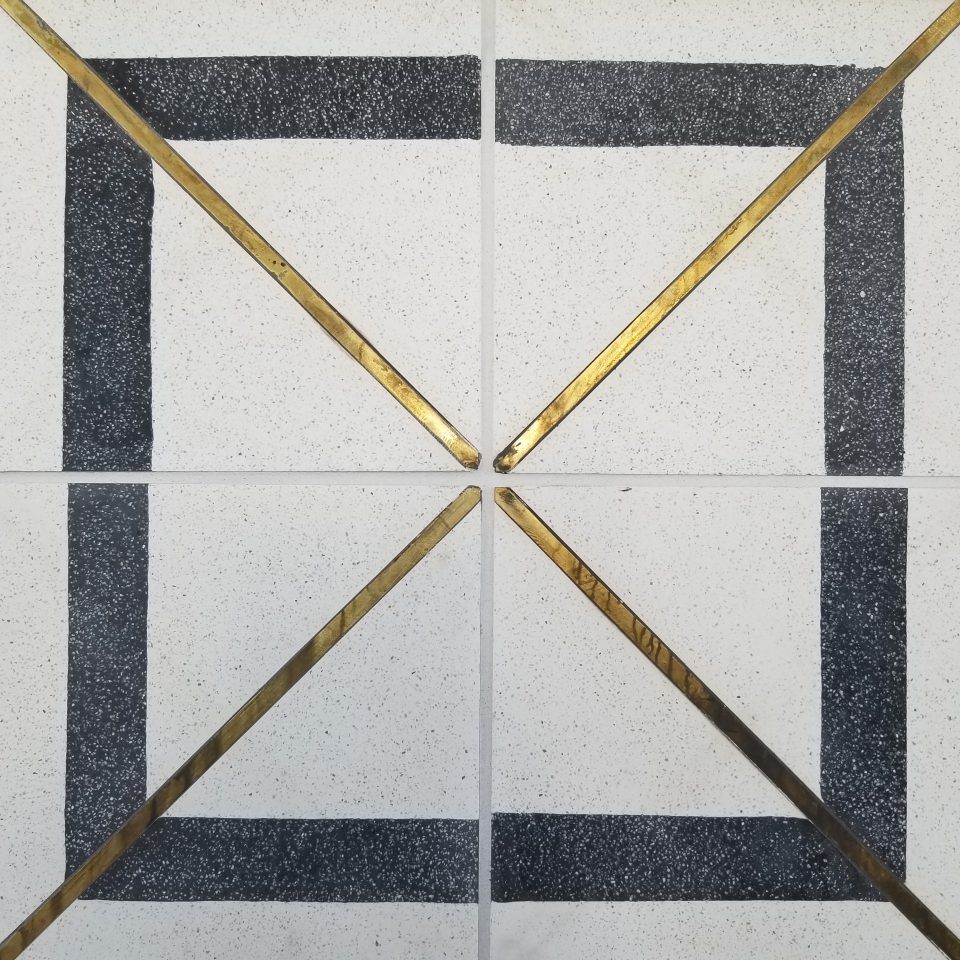 On the coffee table, I discovered an interesting book about the work of Fred Gildersleeve, a photographer who captured the early history of Waco and other places he lived through his lens. I sat back and chilled for about an hour or so flipping through every eye-catching page and my tea stayed just right!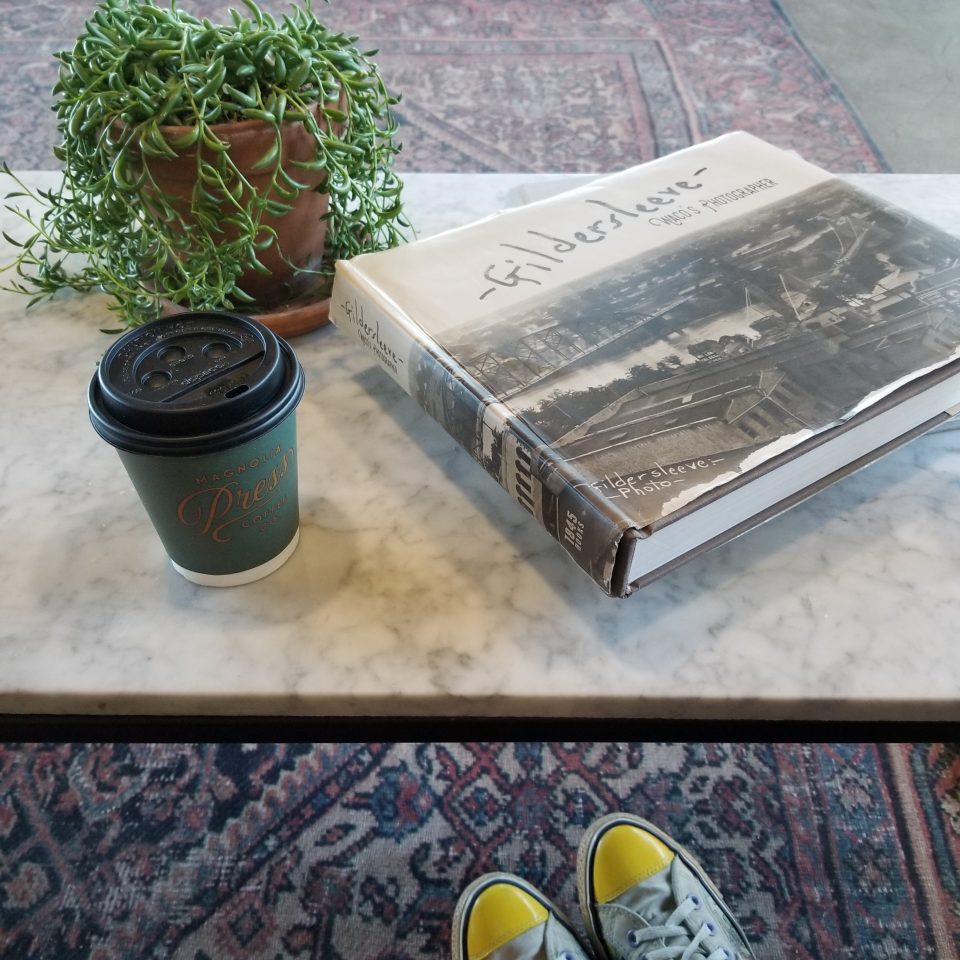 Everything about Magnolia Press made me feel at home and cozy. It was the most relaxing and charming coffee shop I've been in. I loved how the brass and green with black and white were used throughout the space along with the mixture of the classic, modern, and farmhouse design elements. I was also happy to learn adjacent to Magnolia Press, coming soon, will be a Magnolia Furniture showroom. (I thought, well, my next trip is already planned!)
It was hard to pull away from the comforts of Magnolia Press but I hadn't seen everything I came to see. I finally finished my tea and made my way to Magnolia Market to see all of the Christmas goodies and how the Magnolia Journal winter issue had been brought to life. And wow! All I can say is there was one beautiful vignette after another, and yet again, I took my time taking it all in!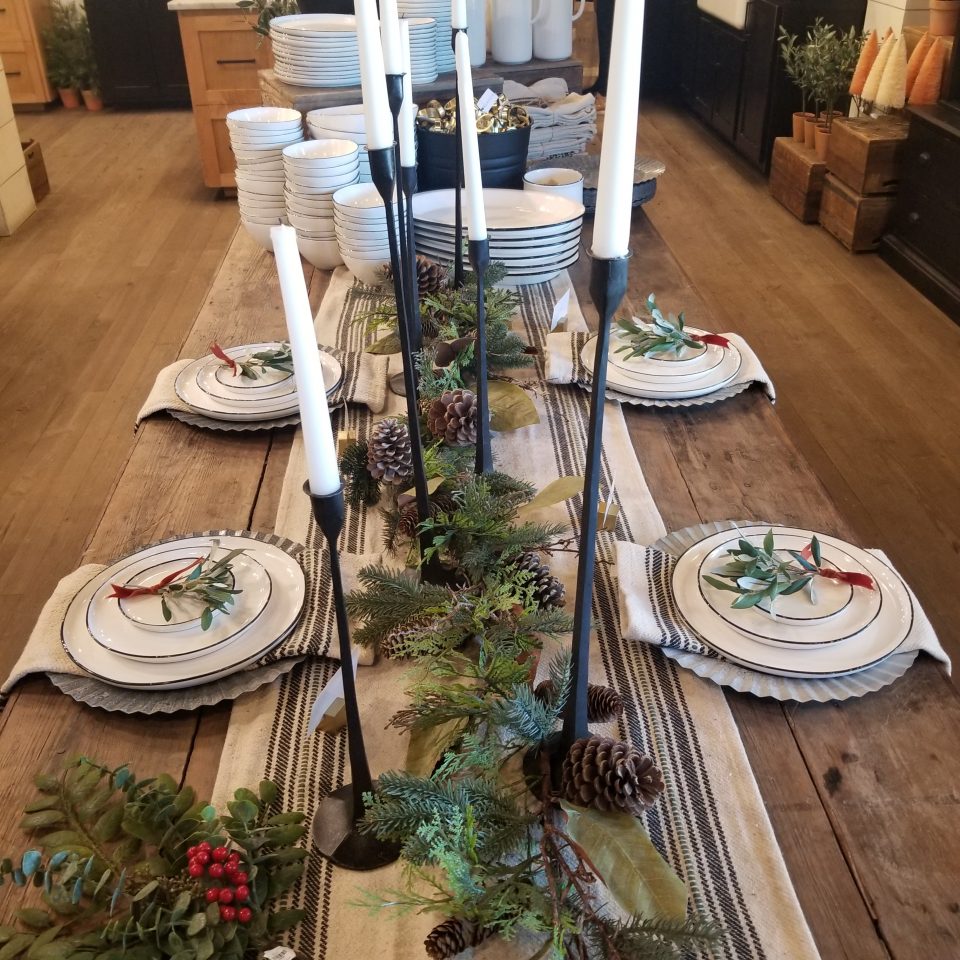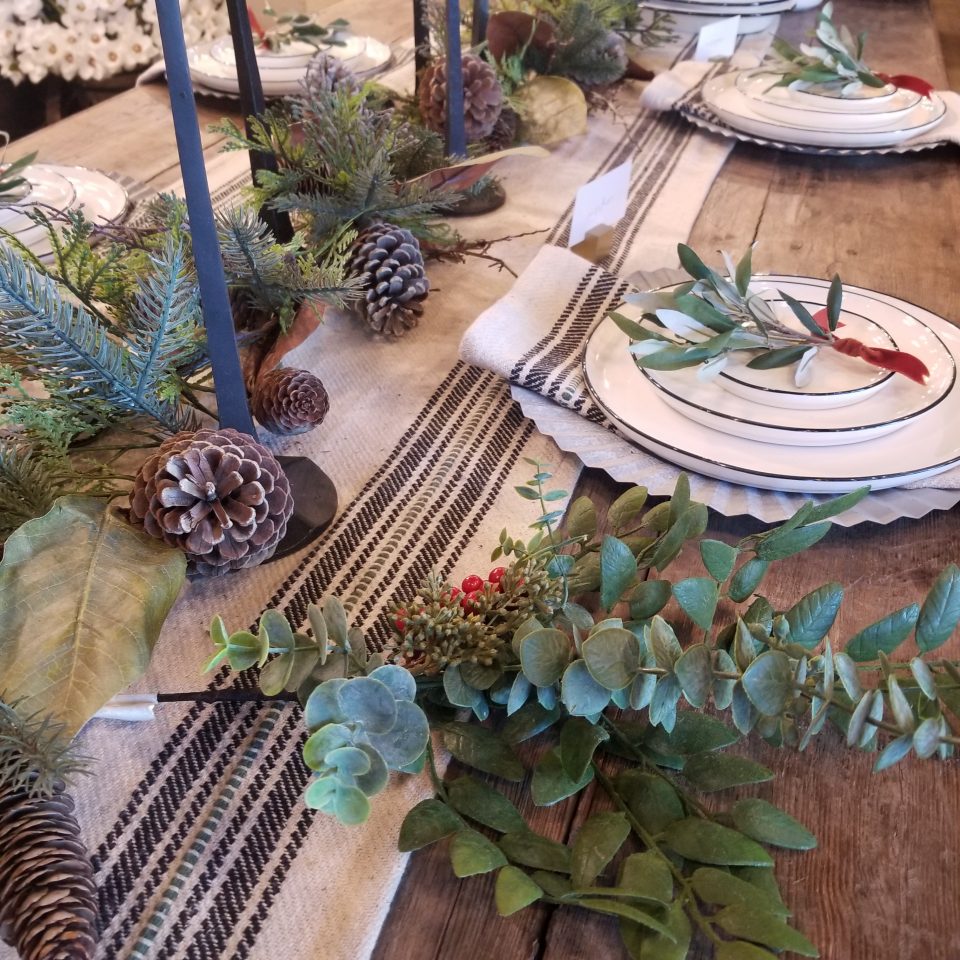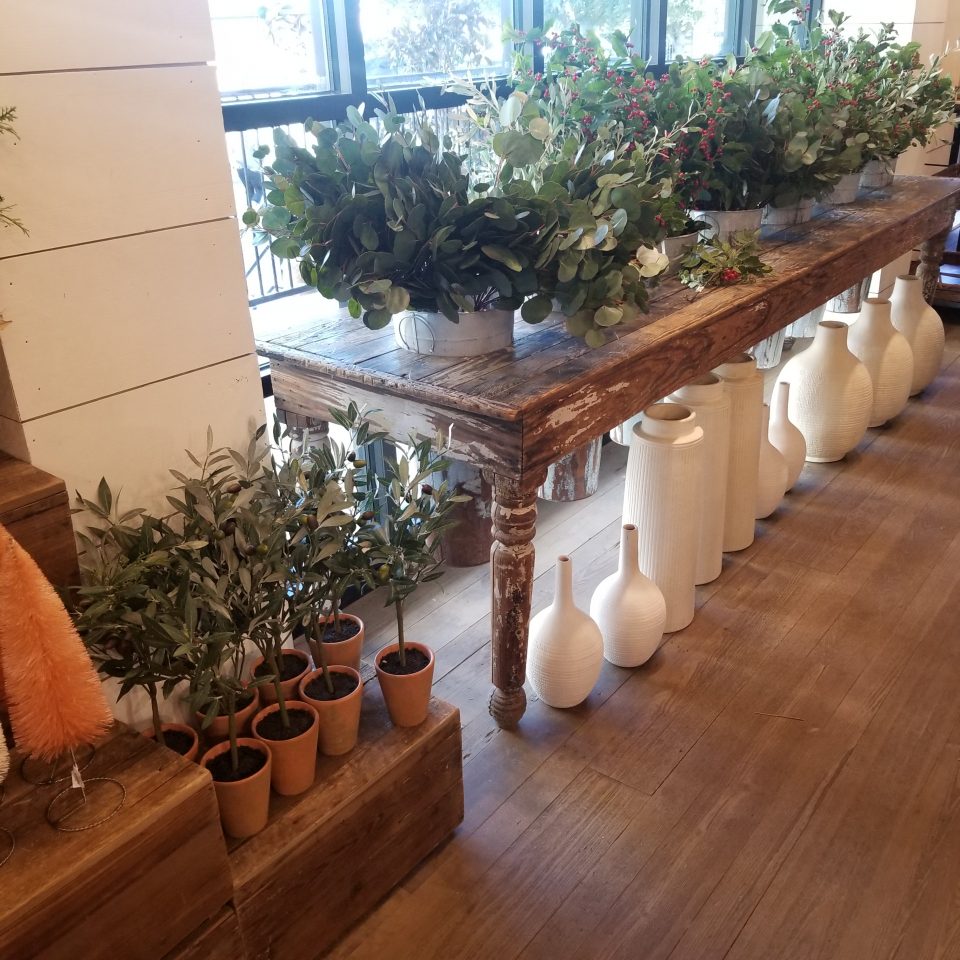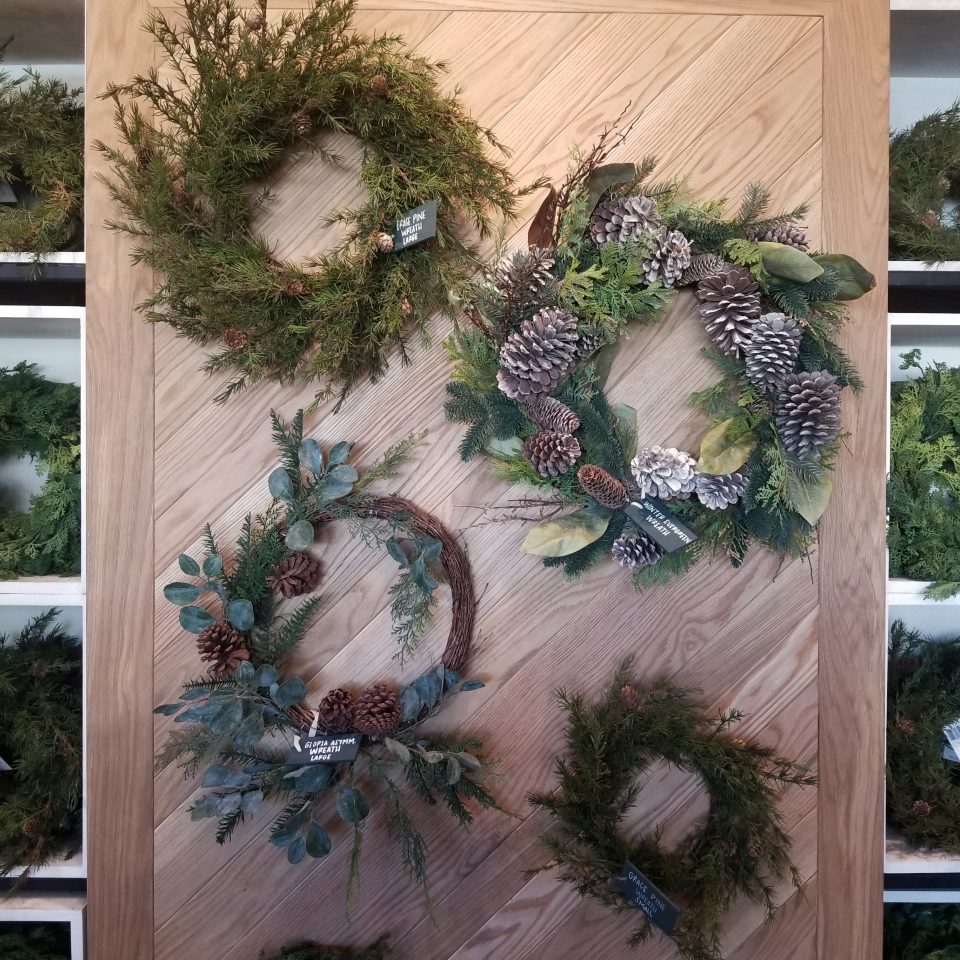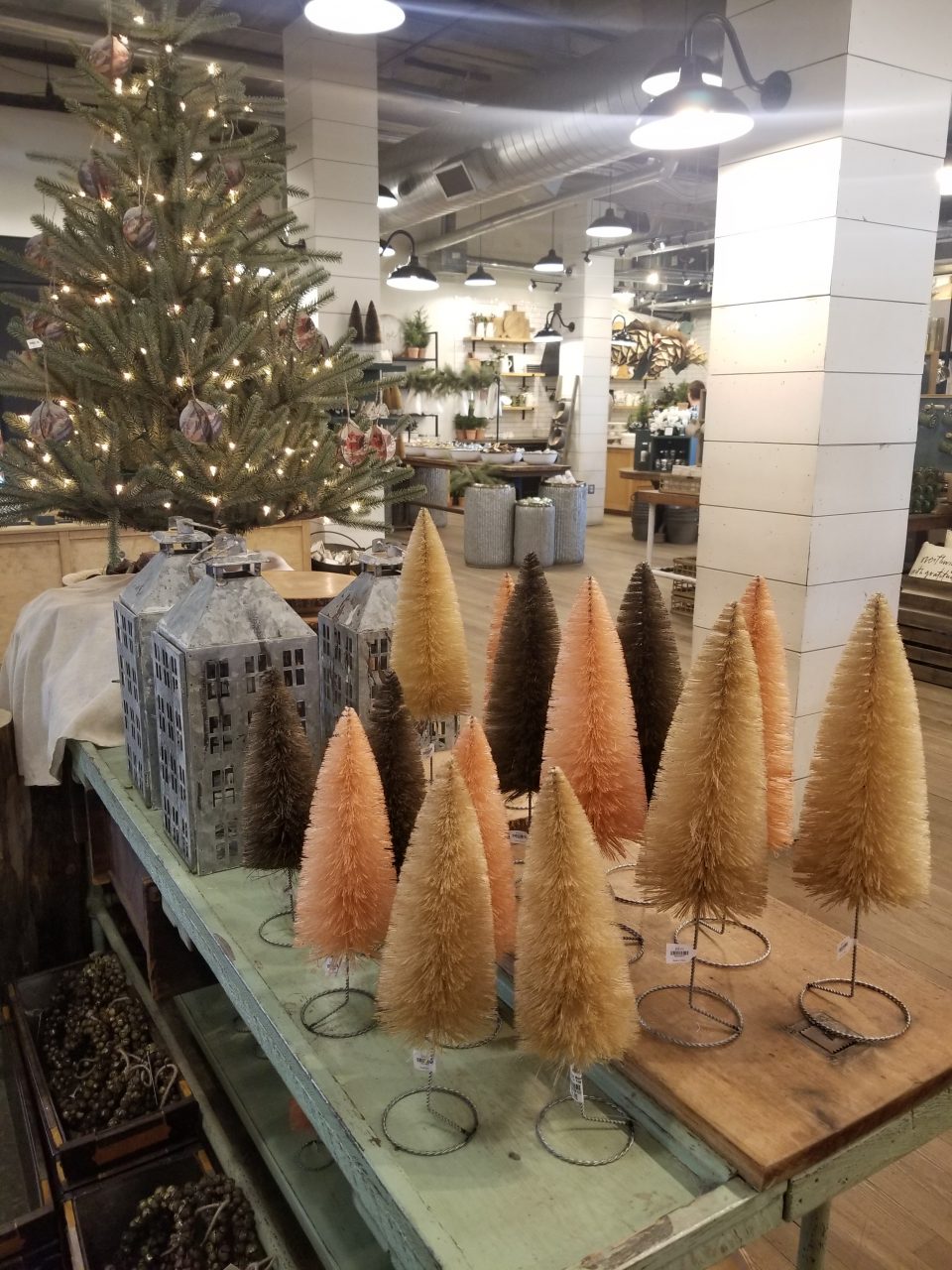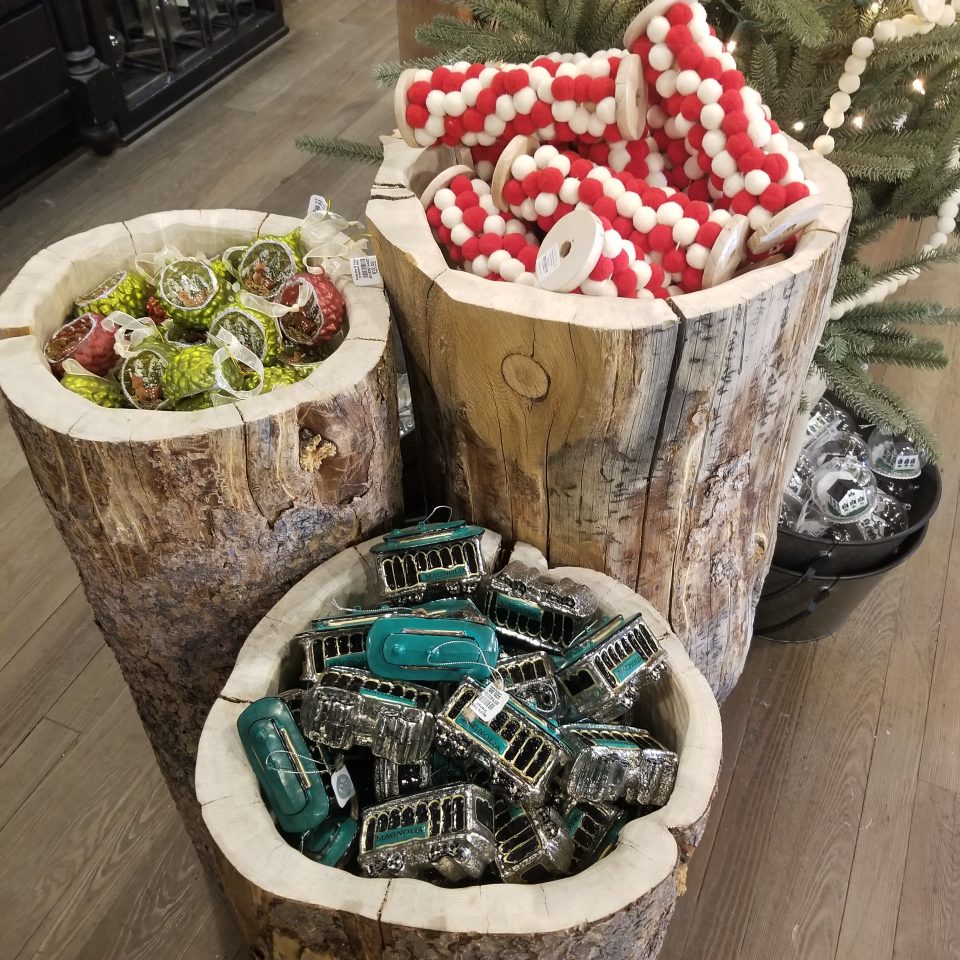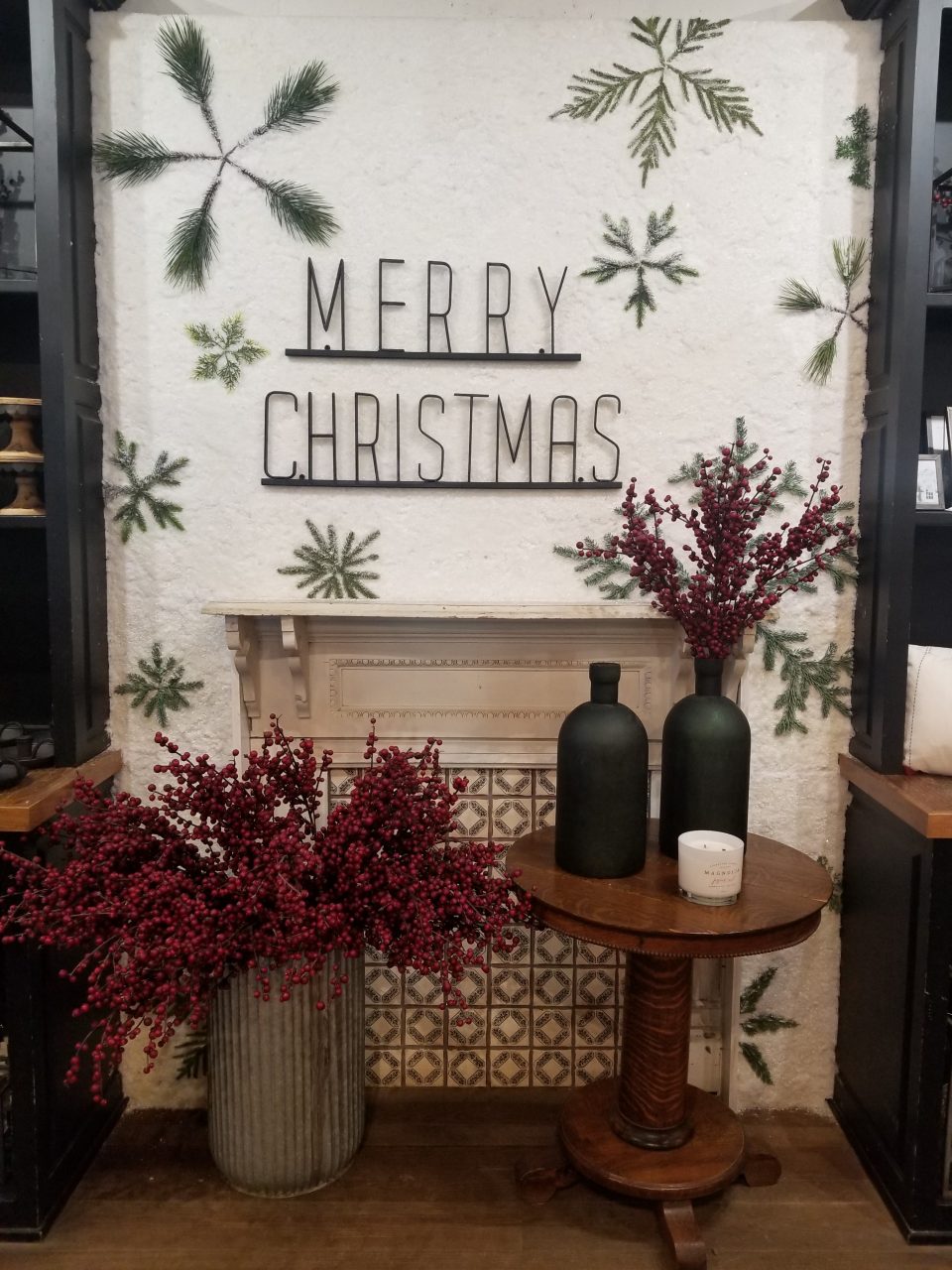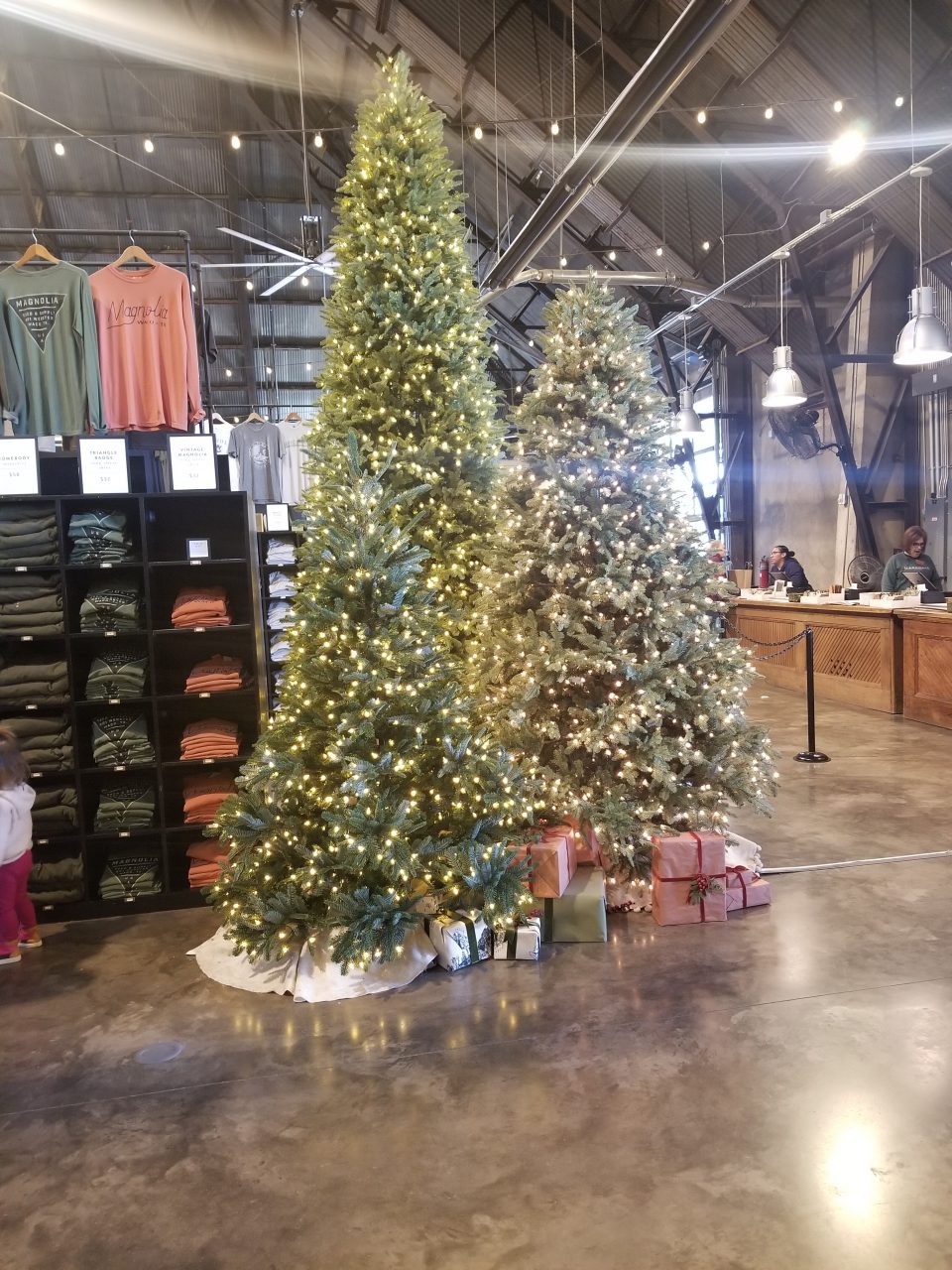 The only thing I didn't get to do was stay till nightfall to see the Christmas lights at Magnolia and around the Waco town, but I'll just have to come another Christmastime. Nonetheless, I had a joyous day at Magnolia seeing all of the handcrafted Christmas decorations and getting to experience the new things and hear about what's to come. So many beautiful things!
And as always, I am inspired to make my spaces be the best they can be for my family, friends, and every guest who enters our home. I learn and gain so much insight from the attention to detail and the intentional way the Magnolia spaces are designed. I also walked away with an invigorated resolve to be nothing less than I was created to be! Many wonderful emotions are evoked inside of my heart and mind when I'm there and that's what keeps me coming back. So I think it's only fitting to say, until next time Magnolia!
Find out more about Magnolia at www.magnolia.com
Read my favorite Things To Do in Waco, Texas here